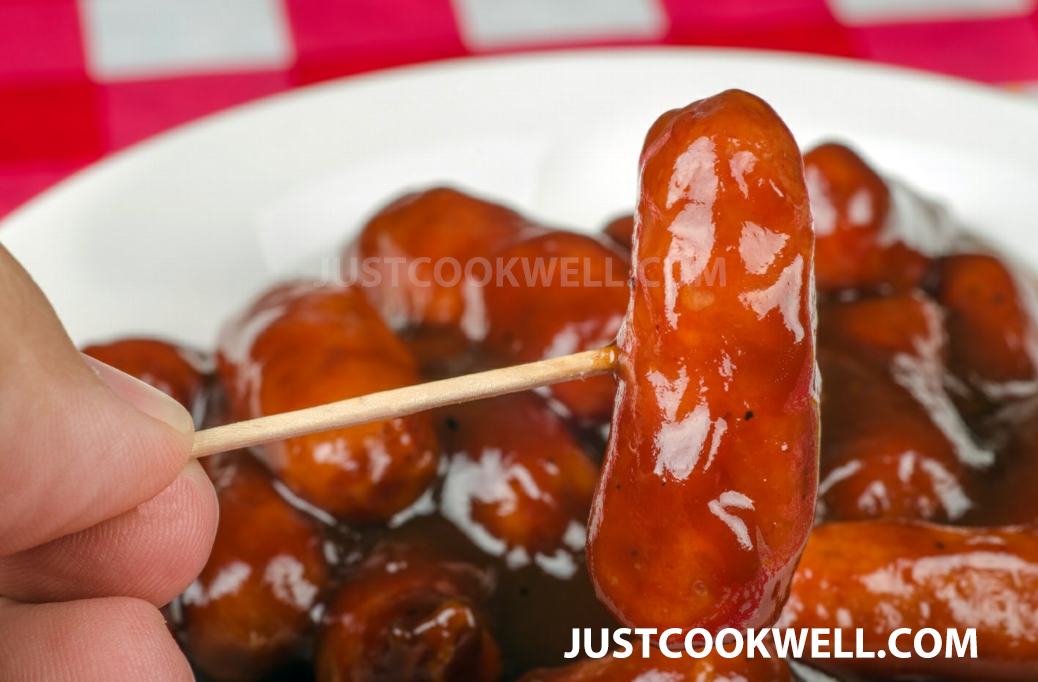 These post-war special cocktail franks were one of those convenience foods that were introduced to help moms in the kitchen. Like other convenience foods such as frozen orange juice, frozen French fries, pie crust mix, cake mixes and minute rice, these BBQ franks quickly cemented their place in holiday menus.
Serves 4-6 | Prep. time 10 minutes | Cooking time 20 minutes
Ingredients
⅓ cup minced onion
1 pound cocktail franks
2 teaspoons sugar
2 tablespoons butter, melted
¼ teaspoon black pepper
¾ teaspoon dry mustard
3 tablespoons ketchup
½ teaspoon Worcestershire Sauce
2 tablespoons vinegar
Directions
Preheat the oven to 350°F. Grease a small casserole dish with some cooking spray or melted butter.
Heat the butter over medium heat in a medium saucepan or skillet.
Add the onion and stir-cook for 4–5 minutes until softened and translucent.
Mix in the seasonings, sugar, ketchup and vinegar; stir-cook for 1 minute.
Place the franks in the casserole dish and top with the prepared sauce to coat evenly.
Bake for 20 minutes, stirring occasionally. Serve warm with toothpicks.