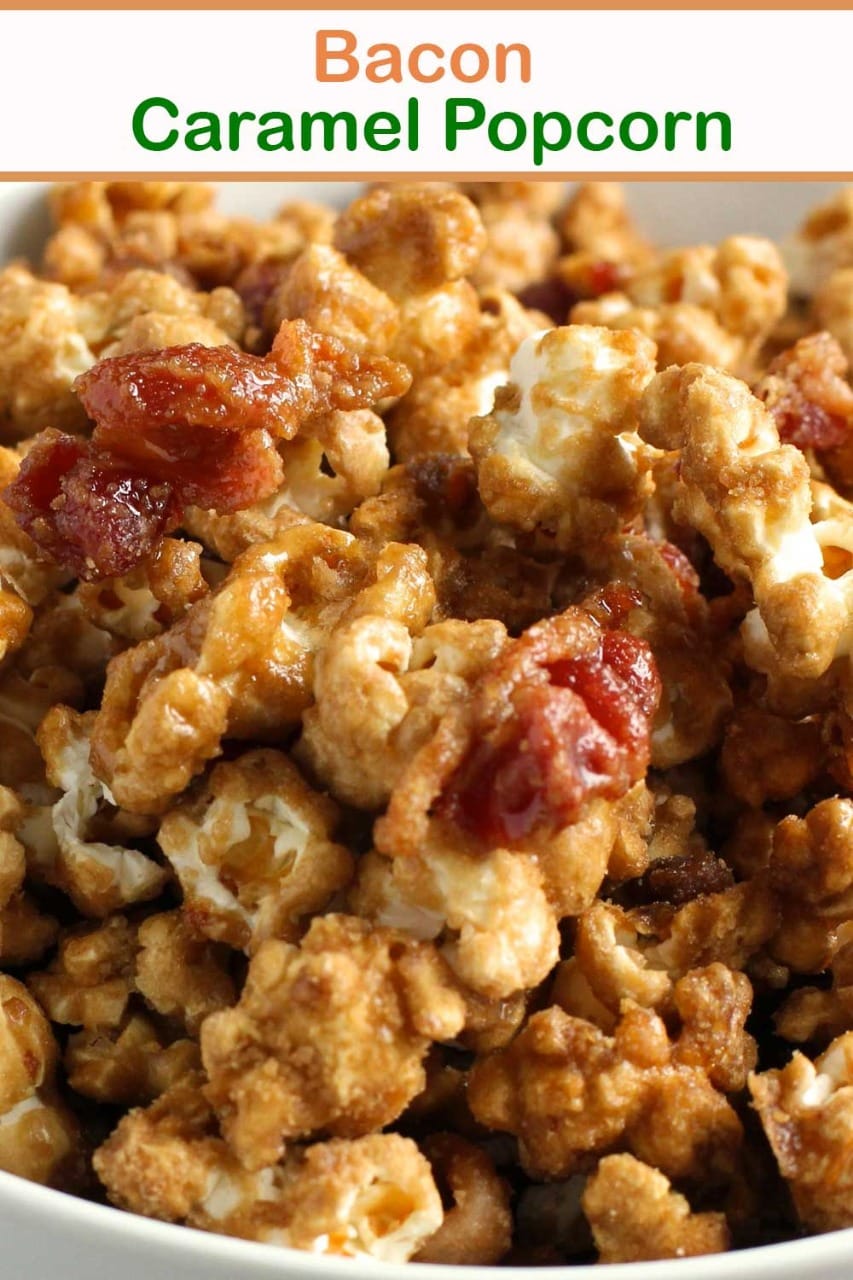 Ingredients:
8 slices bacon
6 cups popped popcorn (plain)
1/2 cup packed brown sugar
5 tbsp. unsalted butter
2 tbsp. light corn syrup
1/4 tsp. baking soda
1/3 cup chopped pecans, toasted
candy thermometer
Directions:
Preheat oven to 250 degrees. Line a rimmed baking sheet with foil, and spray the foil with nonstick cooking spray.
Cook the bacon in a skillet until crispy. Drain off the fat and let cool. Once cool, coarsely chop the bacon into half-inch pieces.
Place the bacon, popcorn and chopped pecans into a large bowl and toss together.
In a small saucepan, combine the brown sugar, butter and corn syrup and stir them together over medium heat. Once the sugar and butter have melted, stop stirring and insert a candy thermometer.
Continue to cook the sugar until it reaches 238 degrees which should take 2-3 minutes.
Once the temperature has been reached, remove pan from the heat and add the baking soda. Stir vigorously. The sugar mixture will foam up, so be careful during this step.
Pour the caramel over the popcorn mixture in the bowl and quickly stir together, making sure the popcorn, nuts and bacon are coated with caramel.
Spread the popcorn out over the prepared baking sheet. Bake for about 45 minutes, stirring every 15 minutes to distribute the caramel.
Once it is golden brown and crunchy, remove from oven and allow to cool completely.
Store popcorn in an airtight container at room temperature for up to a week.