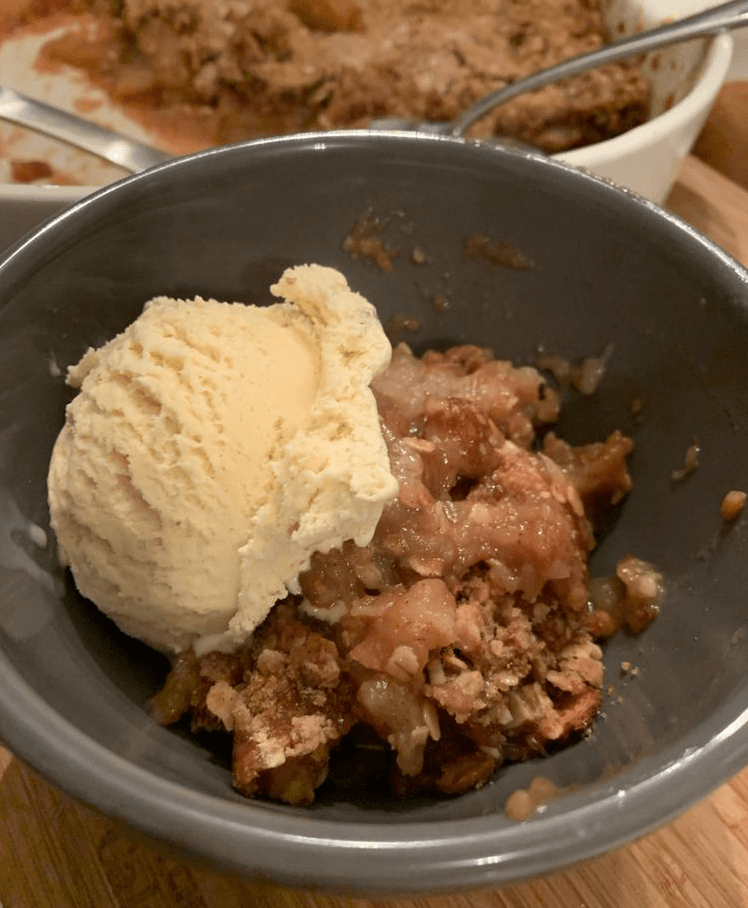 A simple dessert that's great served with ice cream.
Oh my gosh, this is delicious! I have never had such a delicious apple crisp! I will never search for another recipe! I fixed this for my large, picky family for Thanksgiving.
There's a reason why this recipe has nearly 300 reviews – it's THAT GOOD. THIS is now my standard Apple Crisp recipe. I made mine in a 9 x 13 pan and doubled the topping as another reviewer suggested to cover. Perfect.
I submitted this recipe several years ago, before I was a registered member. It was included in the first cookbook that All Recipes published, and I was so proud. I like to come back every now and then to read some reviews.
Excellent recipe. It is important to follow the steps and not deviate from them (i.e. don't mix up All the ingredients at once and throw it over the apples as you may be able to get away with in other crisp recipes) The recipe was great.
Ingredients
10 cups all-purpose apples, peeled, cored and sliced
1 cup white sugar
1 tablespoon all-purpose flour
1 teaspoon ground cinnamon
1/2 cup water
1 cup quick-cooking oats
1 cup all-purpose flour
1 cup packed brown sugar
1/4 teaspoon baking powder
1/4 teaspoon baking soda
1/2 cup butter, melted
Directions
Preheat oven to 350 degrees F (175 degree C).
Place the sliced apples in a 9×13 inch pan. Mix the white sugar, 1 tablespoon flour and ground cinnamon together, and sprinkle over apples. Pour water evenly over all.
Combine the oats, 1 cup flour, brown sugar, baking powder, baking soda and melted butter together. Crumble evenly over the apple mixture.
Bake at 350 degrees F (175 degrees C) for about 45 minutes.