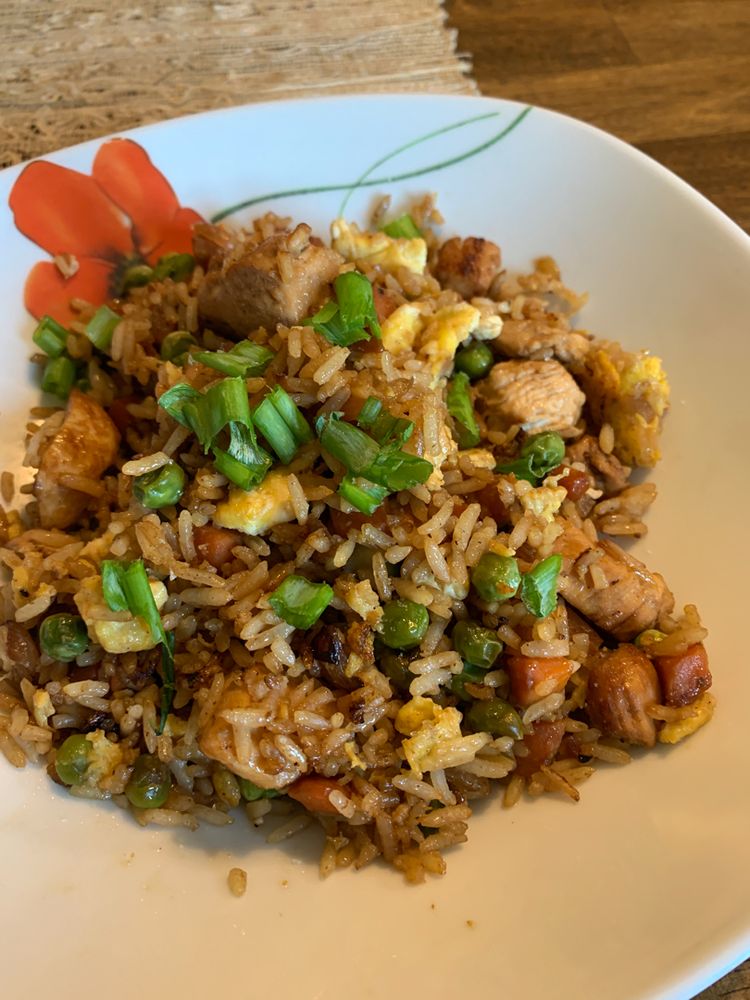 A quick fried rice like you get at your favorite Chinese restaurant. A couple of eggs, baby carrots, peas and soy sauce is all you need.
really easy and yummy! IMPORTANT NOTE: if you want it to taste like true restaurant style, you need to put the rice only in a pot over high heat and stir it around for about 5 minutes or so before cooking.
This is a great recipe! The only thing I want to add is that to get that authentic "taste" of restaurant fried rice, you should add about half a bottle of Oyster Sauce. Easily found in the asian section at the grocery store.
I found this quite tasty after a few adjustments. I cooked it in beef broth instead of the water and added a little minced garlic, grated ginger, sesame oil and green onions! Just like the restaurant!! Yum!
I have learned that I must double or even triple this recipe because everyone who tries it…can't get enough of it! It is better than any restaurant I've ever been to!
INGREDIENTS :
2 cups enriched white rice
4 cups of water
⅔ cup chopped baby carrots
½ cup of frozen green peas
2 tablespoons vegetable oil
2 large eggs eggs
3 tablespoons soy sauce to taste
2 tablespoons sesame oil, to taste
INSTRUCTIONS :
Step 1: Wash and rinse the rice 3 times.
Step 2: Place the saucepan on the stove and add in the washed rice.
Step 3: Pour in enough water to submerge the rice and cover.
Step 4: Bring to a boil and simmer for 20 minutes on low heat.
Step 5: Place another saucepan on the stove and pour in water.
Step 6: Bring to a boil and add in the carrots. Cook for 3 to 5 minutes. Add in the peas and remove from the heat. Drain and set aside.
Step 7: Place a wok on the stove and turn the heat to high.
Step 8: Pour in enough oil then add in the carrots and peas. Stir and cook for 30 seconds.
Step 9: Beat in eggs and stir fast to scramble.
Step 10: Add in the cooked rice and toss to coat it with the rest of the ingredients.
Step 11: Drizzle with sesame oil. Serve and enjoy!