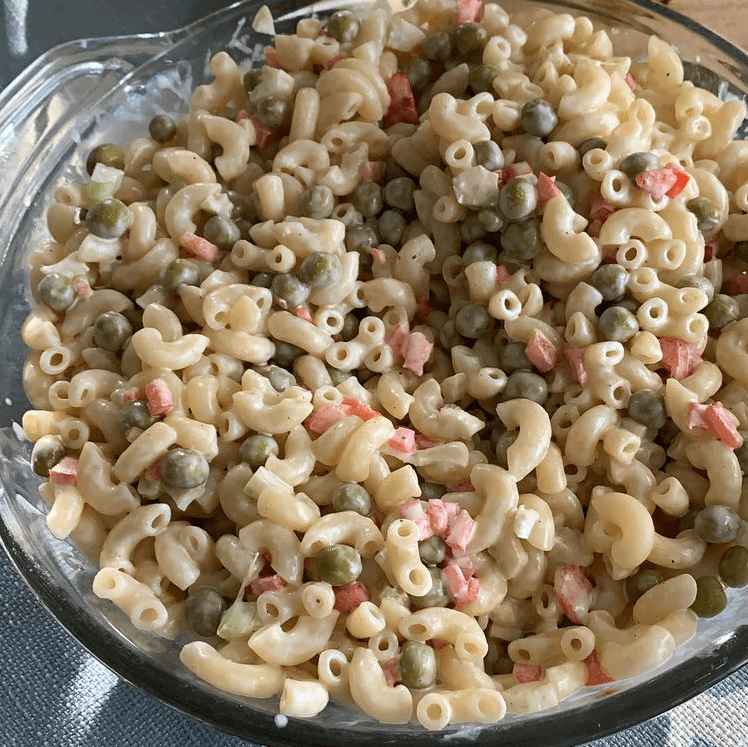 This is the best macaroni salad recipe ever! Every bite of this cold pasta salad is perfectly seasoned with Dijon mustard and mayonnaise sauce. It's a great side dish to serve with any dinner, potluck or barbecue.
I was inspired by this recipe for macaroni salad because we usually buy it in cans. After eating it so many times, we got tired of it and wanted to try something new. I figured it couldn't be that hard to make my own, and after a few tries, I succeeded. This recipe for macaroni salad is exactly the refreshing summer side dish we wanted.
Ingredients
16 oz. Macaroni at the elbow
½ Red onion
1 green bell pepper
1 red bell pepper
¼ cup Fresh parsley
1 Carrot
¾ cup of mayonnaise (can use vegan mayonnaise)
can use vegan mayonnaise
1 tablespoon spicy Dijon mustard
Salt and pepper to taste
Instructions
Cook the macaroni al dente according to the instructions on the package, drain and rinse. Transfer to a large bowl and allow to cool.
While the macaroni is cooking and cooling, chop the red onion, peppers, parsley and dice the carrot, set aside.
Add the red onion, peppers, parsley, carrot, mayonnaise, mustard, salt and pepper to the macaroni. Mix well and refrigerate until chilled. Serve cold or at room temperature.