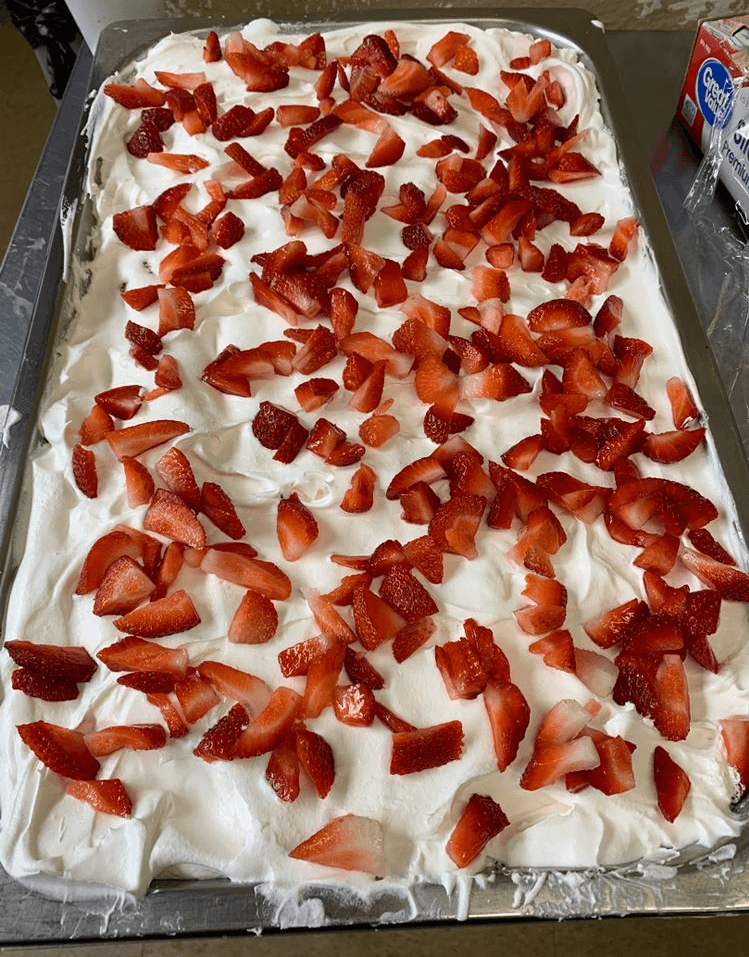 no Bake Twinkie Strawberry Dessert
Check out this super neat and amazing recipe for a No Bake Twinkie Strawberry Dessert! If you're looking for a delicious dessert for yourself, or even your friends and family, then this simple recipe will be perfect for you! This recipe below will bring you through step by step into creating this delicious dessert with no baking needed! This recipe for a No Bake Twinkie Strawberry Dessert is so good, it's the absolute best and easiest strawberry shortcake you will ever make! Trust me, you will not want to pass up a recipe like this! If you happened to like this recipe, then we have plenty of other recipes that require no baking at all! You might want to check out our No Bake TWIX Caramel Apple Salad, our No Bake Chocolate Peanut Butter Oatmeal Cookies, our No Bake Watermelon Cake Recipe, or even our No Bake Ice Cream Sandwich Cake Recipe!
If you are looking for even more recipes that require no baking at all, then you are in luck! There's an ultimate cookbook here dedicated to nothing but no bake recipes! With all of these no bake recipes, it is even easier to figure out what to make in those rare lazy times we all have! No baking means less work, right? Put together your meals in no time! Why not try some now?
Ingredients
1 box Twinkies
4 bananas peeled and sliced
1 (20 oz.) can crushed pineapple, drained well
1 (3 oz.) box INSTANT vanilla pudding
2 cups cold milk
1 (8 oz.) tub whipped topping, thawed
Strawberries stemmed and cut in half
Crushed pecans
Remove Twinkies from the wrappers.
Place sliced Twinkies in a 9 x 13 pan, cream side up.
Layer sliced bananas on top of Twinkies.
Spread the crushed drained pineapples on top of the bananas.
In a separate bowl, combine instant pudding mix with 2 cups of cold milk. Whisk it together until combined and allow it to thicken slightly. It should take about 3-5 minutes. Should be thickened but pour-able.
Pour pudding over crushed pineapple. Spread out until evenly coated.
Spread the whipped topping over the pudding layer.
Place strawberries and crushed pecans on top.
Cover and refrigerate for about 1 hour before serving. Store in refrigerator.