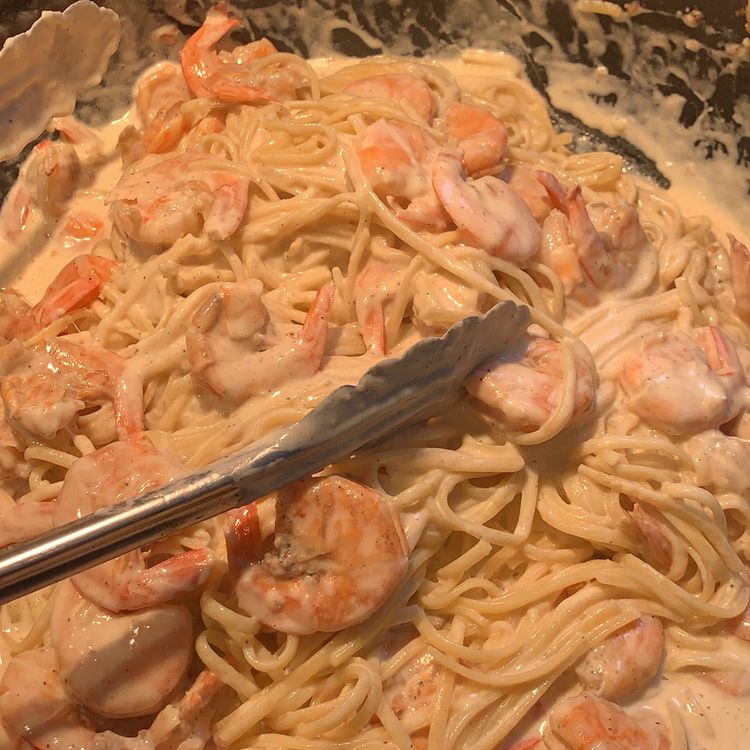 This Shrimp Pesto Pasta is a quick, healthy, and easy shrimp and tomato pasta recipe. Though there are only a few ingredients, it's full of flavor and a great 30-minute meal for any night of the week. Pesto shrimp can easily become a family favorite.
One thing I must confess is that we eat pasta at least once a week in my home. It's quick, easy, and cheap to make. The kids love it, and it's easy to make a large portion that leaves leftovers for lunch later in the week. However, plain old spaghetti or even alfredo gets old after a while, and I do try to keep a healthy element to my dinners, so I've started to experiment with other sauces. Pesto is something that everyone in my house loves, so I've been trying out easy pesto pasta recipes, like this Shrimp Pesto Pasta.
Please continue to Next Page (>) for the full list of ingredients and complete cooking instructions.