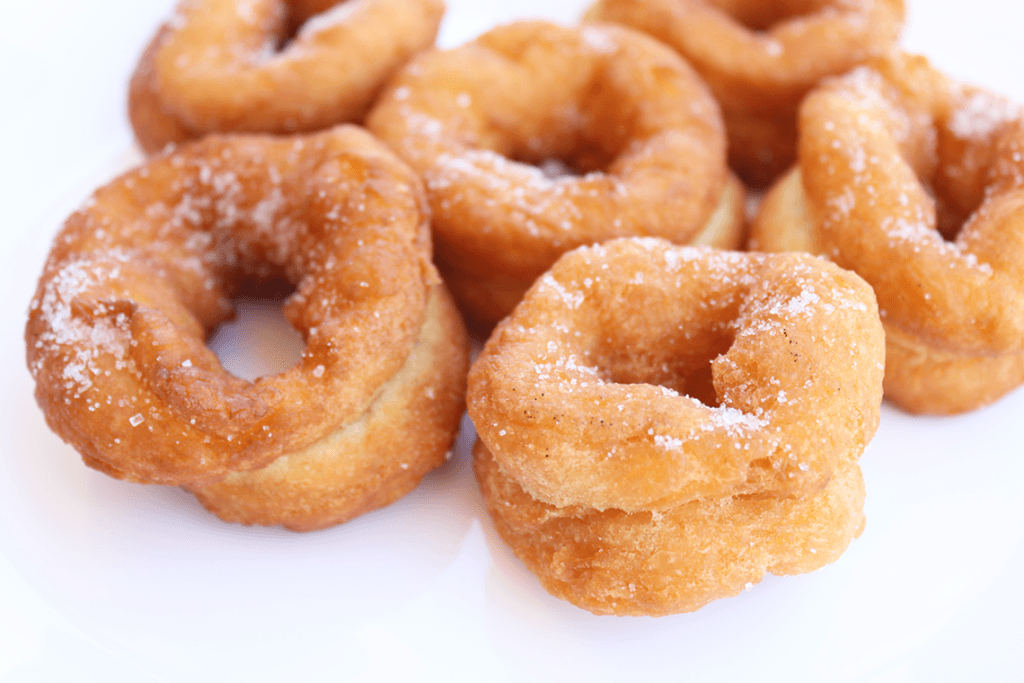 Who's in the mood for a nice snack? Don't miss this homemade doughnut recipe we've prepared today, also a perfect breakfast option. Easy and delicious!
Ingredients (For 4 persons)
220 gr. of pastry flour
80 gr. strong flour
40 gr. of sugar
25 g fresh baker's yeast
80 ml. of warm milk
1 egg
40 gr. of butter
Salt
5 cardamom seeds
Orange zest
La Masia Classic Olive Oil
Sugar coating: 2 tablespoons of butter, 3 of water and 8 of icing sugar.
Chocolate topping: fondant chocolate and cream
How to do it:
Step 1:
In a bowl, add the two flours and a pinch of salt. Crush the cardamom seeds. Grate the orange peel. Note: Be careful not to get to the white part of the orange that would be bitter.
Step 2:
On warm milk, we remove the yeast. Beat the egg with sugar. Add to the milk. Add the flour and mix.
Step 3:
We sprinkle the table with flour and knead. Add the butter and continue kneading. We leave the dough for 1 hour covered with a cloth.