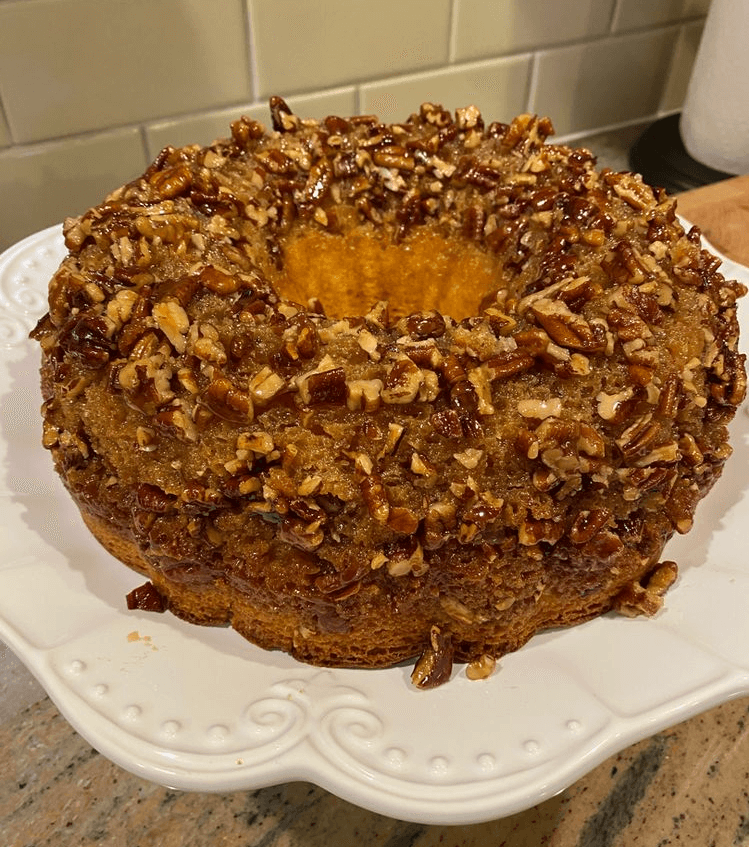 I know what you're thinking… "How can I possibly make this Pecan Upside-Down Bundt Cake from scratch? It looks so fancy, and it's like a cake and pecan pie all in one!"
Well, two of those points are true. It does look fancy, and it is like a cake and pecan pie all in one, but you can make it. I'll even let you in on a little secret, it's made using a boxed cake mix so half the work is already done for you!
The moist, not-too-sweet cake base pairs perfectly with the crunchy, nutty, pecan pie filling-like topping to create a match made in heaven. Not to mention, the flip!
1 yellow cake mix us 1 pack of instant vanilla pudding. 3 eggs, 1/2 cup oil. 1 cup water.
Mix.
In bundt pan or square or oblong, spray with baking spray, melt 1 stick of butter, but the melted butter in pan. Cover bottom of pan with light brown sugar, layer pecans on top of butter and brown sugar.
Poor cake mix on top of pecans. Bake at 350 for 35 to 45 minutes. Bundt pan takes 45 minutes. Cool before turning it onto plate.