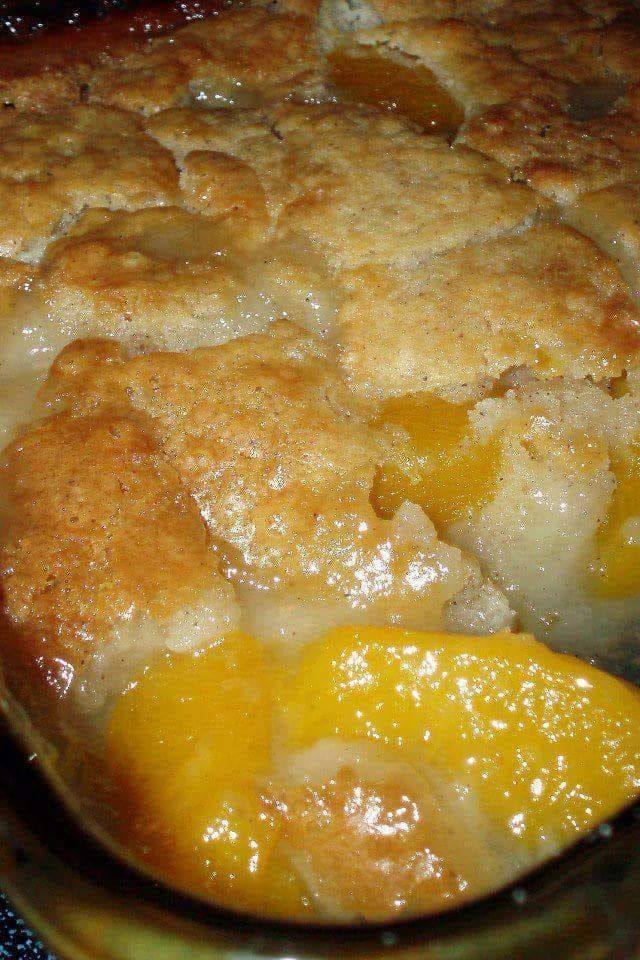 Not only is this old-fashioned peach cake recipe extremely easy to make from scratch, but it is also made from fresh peaches or canned peaches, so you can enjoy it all year round! It is one of my favorite family recipes from my mother, and although I am biased, I think it is the best of the best!
The peach season is pretty much the best time of year, am I right?! I love to go on "own" farms or buy a big box from a local vendor. Peaches are one of the things I can never get enough of! I have too many favorite peach recipes that I go through every season, starting with my homemade peach freeze jam.
Ingredients:
2 cups fresh sliced peaches (or one 29 ounce can of sliced peaches, drained)
1 cup Bisquick mix
1 cup of milk
1/2 teaspoon nutmeg
1/2 teaspoon cinnamon
1/2 cup butter, melted
1 cup of sugar
Direction:

Preheat oven to 375 degrees Fahrenheit.
In an 8 x 8 baking dish, stir Bisquick mix, milk, nutmeg and cinnamon together until thoroughly mixed. Stir in melted butter until crust is fully moistened. In a medium mixing bowl, stir sugar and peaches. Spoon peaches over the cobbler crust.
Bake for one hour or until crust is a golden brown. Serve warm.
Source: bestfoodtips.net