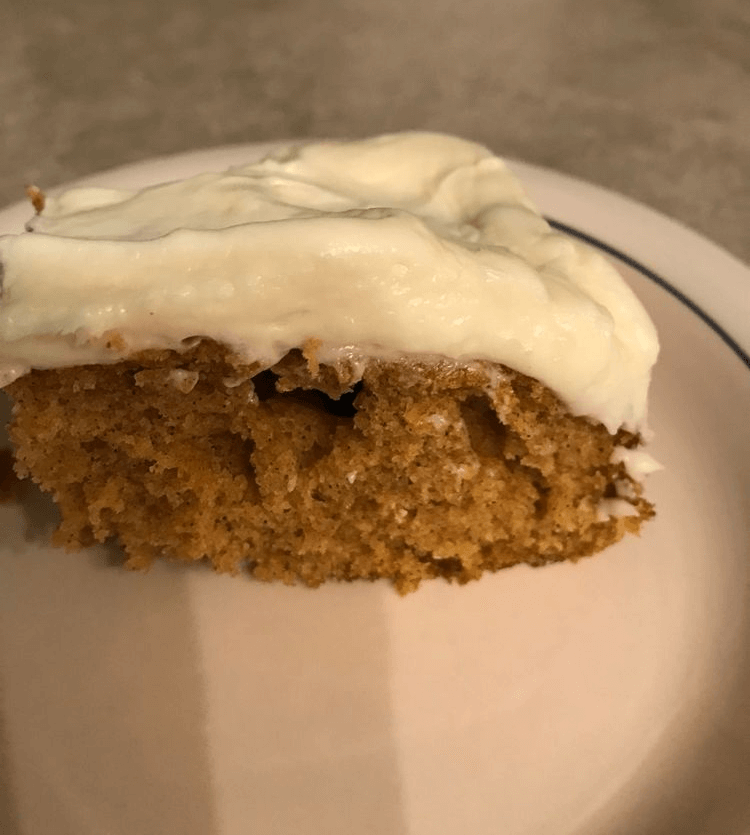 These are very moist, and so far I haven't found anyone who doesn't love them!
Ready for a wow-factor twist on this? I used previous suggestions to make this more of a bar-cookie consistency and added a bag of semi-sweet chocolate morsels at the last minute before popping into the oven.
After reading the other reviews, I decided to try for a more bar-like result for today's picnic. I cut out one egg and ½'ed the baking powder and baking soda. I also added ½ tsp. of cloves and ½ tsp. of nutmeg.
These are a bit "cake" for me – here is how I modified them to be PERFECT – and people at work obsess over them! I put in only 3 eggs, then instead of 15 oz of pumpkin, I put in a 30 oz can of pumpkin pie mix (I use Libby's).
I have made these at least 5 times now and I can't get enough of them! I don't have a jelly roll pan so i divide the batter between a 9×13 and an 8×8 pan to get the right thickness and they are always perfect.
INGREDIENTS:
4 eggs
1 2⁄3 cups granulated sugar
1 cup vegetable oil
1 (15 ounce) can pumpkin puree
2 cups sifted all-purpose flour
2 teaspoons baking powder
2 teaspoons ground cinnamon
1 teaspoon salt
1 teaspoon baking soda
Icing
1 (8 ounce) package cream cheese, softened
1⁄2 cup butter or 1⁄2 cup margarine, softened
2 cups sifted confectioners' sugar
1 teaspoon vanilla extract
DIRECTIONS:
Preheat the oven to 350°F.
Using an electric mixer at medium speed, combine the eggs, sugar, oil and pumpkin until light and fluffy.
Stir together the flour, baking powder, cinnamon, salt and baking soda.
Add the dry ingredients to the pumpkin mixture and mix at low speed until thoroughly combined and the batter is smooth.
Spread the batter into a greased 13 by 10-inch baking pan.
Bake for 30 minutes.
Let cool completely before frosting.
Cut into bars.
To make the icing: Combine the cream cheese and butter in a medium bowl with an electric mixer until smooth.
Add the sugar and mix at low speed until combined.
Stir in the vanilla and mix again.
Spread on cooled pumpkin bars.