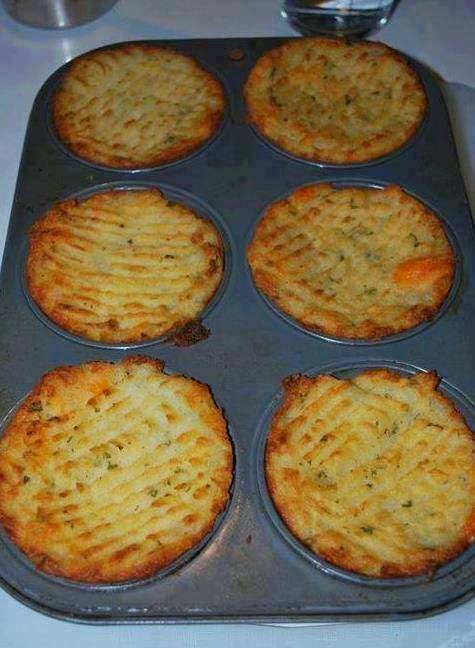 Loved this recipe. I did follow the advice of others and layered the potatoes with salt and pepper and sauce between each layer. I covered them for 30 minutes then baked uncovered for 15 more. Turned the broiler on at the end to get them nice and brown. I'm not sure I needed to cover them but I was afraid they wouldn't be cooked all the way and I knew it couldn't hurt them. This simple cheese sauce made the best potato gratin I've ever had. I did use real parmesano reggiano cheese. Perfect pairing for any protein. Can't wait to make them again!
Ingredients:
Just mash potatoes plain with butter or you can add yummy ingredients like cooked bacon, cheese, parsley, green onion, garlic, etc. Stuff in to a greased muffin tin, run a fork along the top and brush with melted butter or olive oil. Bake at 375 degrees or until tops are crispy and golden.
Yes we still need carbs in our diet even when we are trying to lose weight so this is a great way to stick with portion control!!!
Directions:
Also remember there are varying sizes in muffin pans so you can choose the serving size!! Using mini muffin tins you can turn this into a healthy alternative to chips or wedges too. You still get the soft potato centre with the crunch on the outside without all the fat!!!!