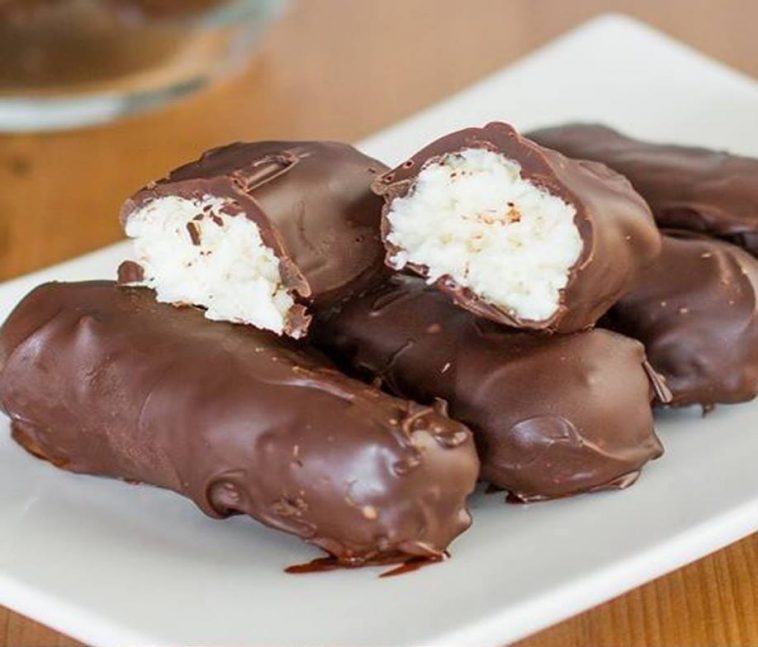 Craving a sweet treat but short on time? Don't worry, we've got your back with these incredibly simple and ridiculously delicious 3-Ingredient Mounds Bars! These homemade goodies feature a heavenly combination of sweetened coconut and rich, melted dark chocolate. It's like having a tropical getaway in every bite. Perfect for a quick snack, a delightful dessert, or a thoughtful homemade gift, these bars are sure to impress without all the fuss.
Why This Recipe Works:
With just three simple ingredients, these Mounds Bars are a no-fuss, no-frills treat that's all about flavor. The sweet, chewy coconut filling pairs perfectly with the dark chocolate coating, offering a taste similar to the beloved candy bar, but with a homemade touch. Plus, it's quick and easy, making it perfect for last-minute dessert cravings or unexpected guests.
Ingredients:
5 cups of shredded coconut, sweetened
1 can of sweetened condensed milk (14 ounces)
2 cups of dark chocolate chips
Instructions:
In a large bowl, mix together the shredded coconut and sweetened condensed milk until well combined.
Line a baking dish with parchment paper, then spread the coconut mixture evenly into the dish, pressing it down firmly.
Place the dish in the freezer for about 2 hours, or until the coconut mixture is firm.
Once firm, cut the coconut mixture into bars.
In a microwave-safe bowl, melt the dark chocolate chips in 30-second increments, stirring after each until smooth.
Dip each coconut bar into the melted chocolate, ensuring all sides are coated. Place the bars on a lined baking tray.
Refrigerate the chocolate-covered bars for an additional 20-30 minutes, or until the chocolate is set.
Enjoy your homemade Mounds Bars straight from the fridge for a cool, refreshing treat!
Conclusion:
These 3-Ingredient Mounds Bars are the ultimate easy treat that doesn't skimp on flavor. With minimal ingredients and steps, you can whip up a batch in no time, ready to satisfy your sweet tooth or share with friends and family. Happy making and even happier munching!