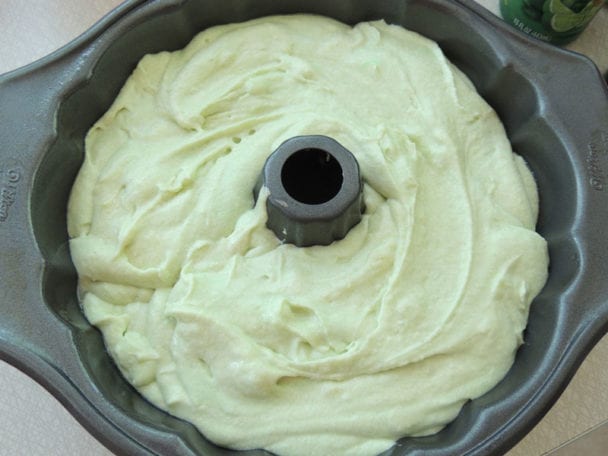 A moist and dense sweet lime pound cake, moist and dense, drizzled with a tangy lime glaze. A delicious southern variation of a traditional pound cake.
This recipe I originally shared as part of a progressive virtual dinner – of course I brought the dessert. This cake has become one of my most popular cake recipes and if you missed it the first time, you'll definitely want to try it.
The recipe uses both butter and shortening in the batter. I thought about changing the recipe and using all the butter, but I decided not to because the shortening makes the baked goods higher and lighter, while the butter adds great flavour. So I knew that a combination would give me the best of both worlds.
When I bake with shortening, I love using Crisco Baking Sticks. It makes measuring the shortening much easier. My cakes stuck a little bit to the pan, so I used my thin, flexible icing spatula to loosen the edges. They looked a little damaged when I took them out of the pan, but after I added the icing, they looked great – so don't be discouraged if your cakes are perfect.
However, I did make several changes to the recipe, including adapting it to my altitude and baking in two half bundle pans instead of one 12-cup tube pan. Unless I'm serving a crowd, I prefer two small bundles so I can serve one now and put one in the freezer for later.
For complete ingredients and cooking instructions, please go to the next page or open the (>) button and

don't forget to SHARE with your friends on Facebook.