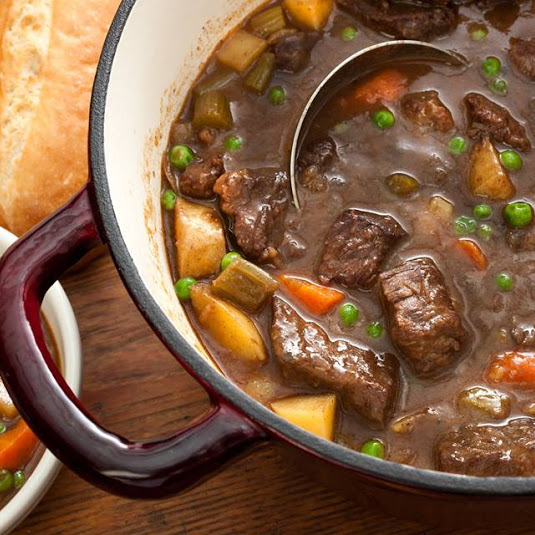 Feeling cold? Warm up your insides with a flavorful, hot bowl of this hearty Irish beef stew and side of crusty bread.
Ingredients
2 pounds extra lean beef stew meat
½ teaspoon oil
1 teaspoon organic honey
1 onion, chopped
2 celery stalks, diced
1 head broccoli (as per preference)
2 carrots, peeled and diced
½ turnip, diced
1 tablespoon parsley, chopped
3 cloves garlic, minced
1 whole bay leaf
4 cups organic beef broth
3 scallions, chopped
Peas, optional
Directions
In a large skillet, brown meat in hot oil. When finished, put meat in a slow cooker.
Pour stock into a sauce pan and bring to a boil.
Par boil the celery, garlic, and onions for 2 minutes.
Pour beef stock and vegetables into slow cooker. Add herbs and honey, then cover and cook on low heat – DO NOT BOIL – for 4 to 8 hours. Remove bay leaf before serving. Enjoy!