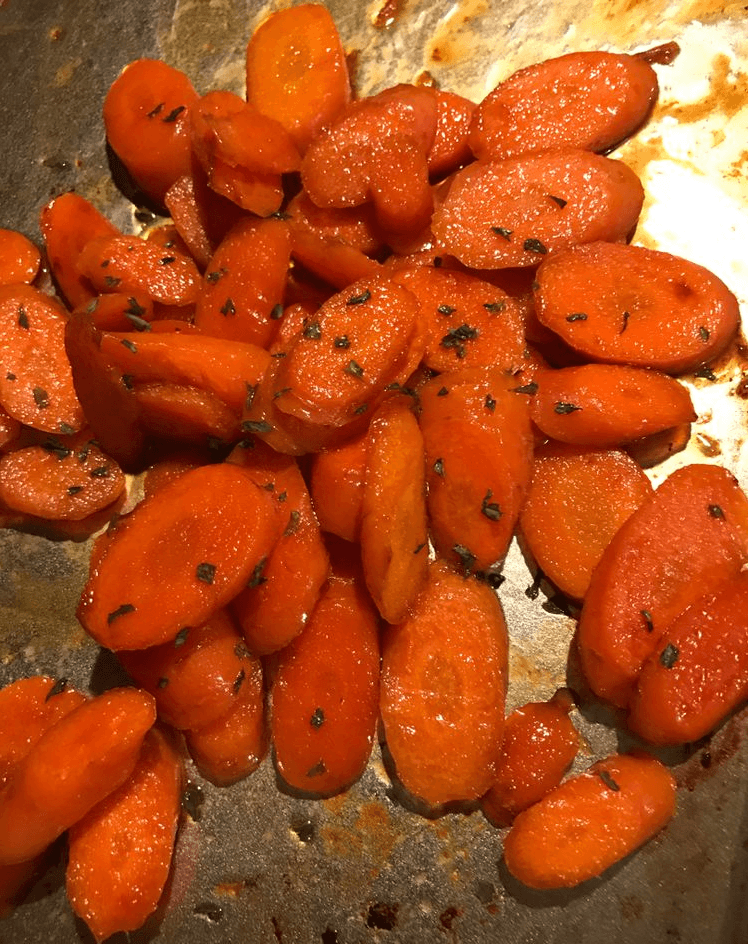 A carrot is a wonderful thing just as it is without any alteration, but roasting them sure has a way of teasing out their sweet side and making them extra delicious. We are big on roasted carrots in my household – we always seem to have the cheery orange root veg on hand anyway, they go with pretty much any meal, and we just can't get enough of their caramelized sweetness. And these Honey Butter Roasted Carrots, with their sweet and buttery thyme-kissed coating, are one of our very favorite ways to prepare them.
Roasting carrots is simple – you toss them in some oil, sprinkle them with salt, and the oven does all the work of developing their sweetness – but sometimes you can add a few extra ingredients to really make the flavors pop. Here, the carrots are tossed in a mixture of honey, butter, and thyme before they head into the oven and the former plays up the sweetness that's already there while the latter two provide an herby-buttery balance.
INGREDIENTS
1 lb small carrots, peeled and trimmed
2 tablespoons butter, melted
2 tablespoons honey
1/2 teaspoon dried thyme
1 tablespoon fresh parsley, finely chopped
Kosher salt and freshly ground black pepper, to taste
PREPARATION
Preheat oven to 400°F. Line a baking sheet with foil and coat with cooking spray or brush with oil.
Arrange carrots in a single layer on prepared baking sheet.
In a small bowl, mix together the butter, honey, thyme, and salt and pepper. Pour over carrots and toss to evenly coat.
Bake until carrots are tender and browned, about 25-35 minutes. (Larger carrots might take longer.)
Sprinkle with additional salt and parsley, if desired. Enjoy!