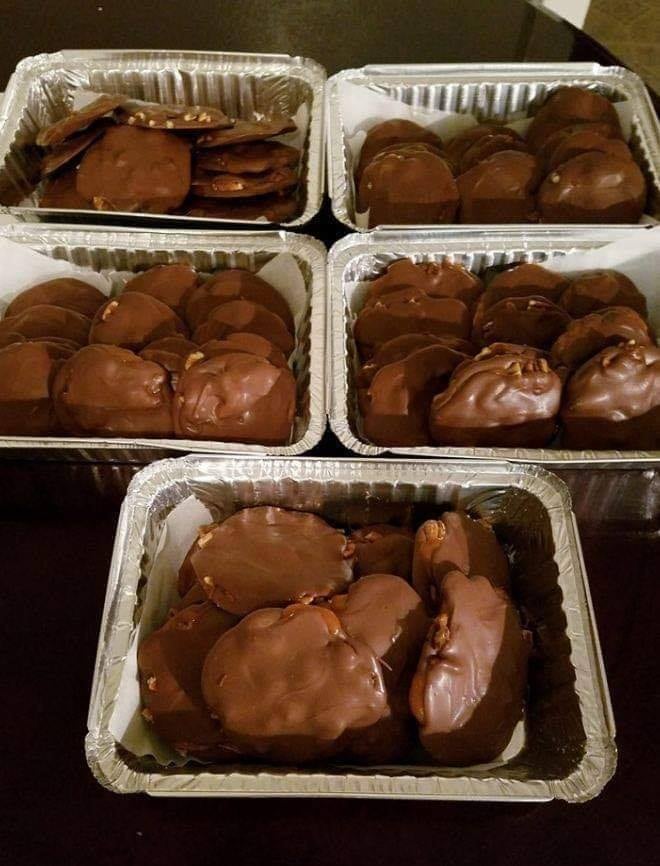 These Turtle Candy With Pecans and Caramel are always a big hit when I take them to family Christmas parties. They're so easy to make at the last minute when you don't have a lot of time. It does take some time for them to harden up to pack into containers.
I really like this recipe, this time I sprinkle chopped pecans on top of the melted Rolo's.
This was so easy to do. I used the square waffle pretzels and rolos! Absolutely easy easy and yummy!
Please continue to Next Page (>) for the full list of ingredients and complete cooking instructions.