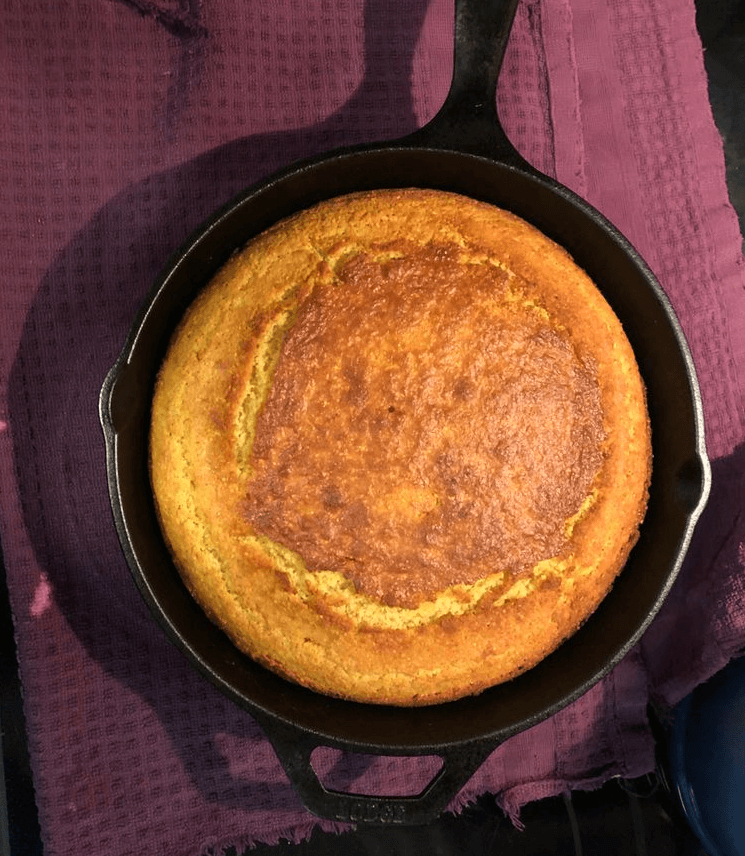 After trying this pan cornbread recipe, you'll be amazed at how simple it is and how much better it tastes than canned mixes. I love this southern cornbread so much that I make it regularly with soups and other main dishes.
Homemade Southern Skillet Cornbread Recipe
I've been trying to make the perfect homemade cornbread for years, and I'm happy to report that I've finally made it. It has a buttery flavor and is crumbly and delicious. This buttermilk cornbread is always a hit, and my kids gobble up every crumb within minutes. If you like simple recipes, this easy cornbread recipe is what you've been waiting for. Try it, and you'll have a new favorite recipe!
Ingredients
2 1/4 cups cornmeal
2 cups buttermilk
1/4 cup vegetable oil
4 tablespoons unsalted butter, cut into pieces
1 teaspoon baking powder
1 teaspoon baking soda
3/4 teaspoon salt
2 large eggs
Instructions
Heat the oven to 450 degrees. Heat a 10-inch ovenproof skillet on the middle rack for 10 minutes. Place cornmeal on a rimmed baking sheet and bake (on the bottom rack) until fragrant and color begins to intensify, about 5 minutes. Transfer hot cornmeal to a large bowl and whisk in buttermilk; set aside.
Add oil to hot skillet and continue to cook until oil is smoking, about 5 minutes. Remove pan from oven and add butter. Carefully swirl the pan until the butter is melted. Pour all but 1 tablespoon of the oil mixture into the cornmeal mixture, leaving the remaining fat in the pan. Whisk baking powder, baking soda, salt and eggs into cornmeal mixture.
Pour cornmeal mixture into hot skillet and cook until top begins to crack and sides are golden brown, 12 to 16 minutes. Cool in pan for 5 minutes, then turn out onto a wire rack. Serve