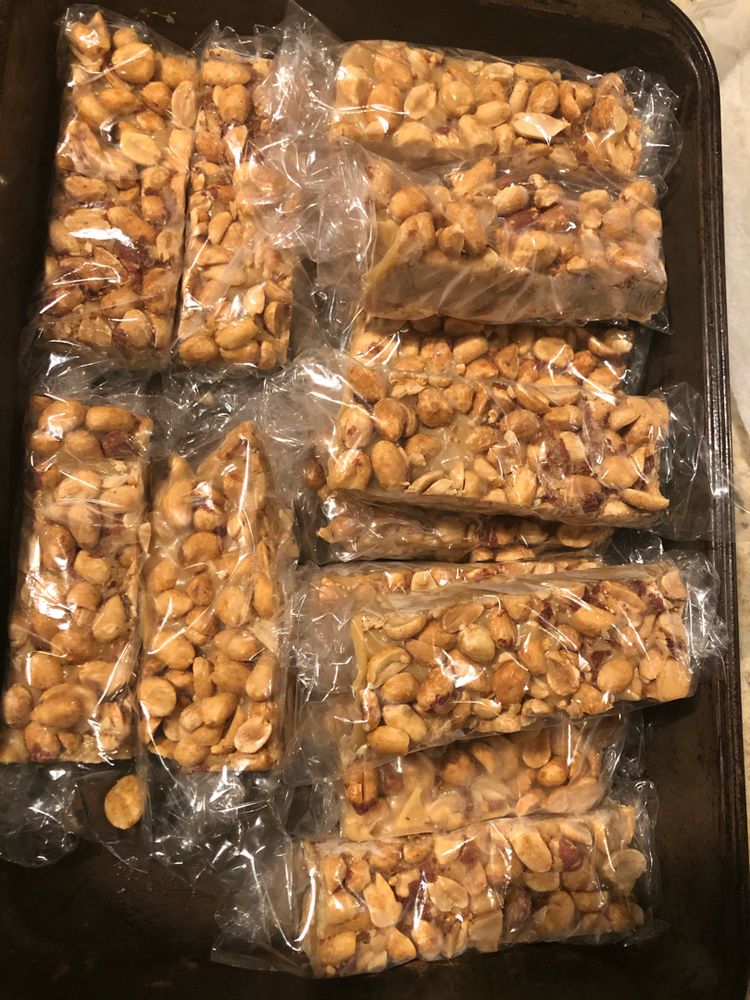 When it comes to candy bars, everyone's got their tried-and-true favorites that they'll stick with forever. Not that we don't branch out every now and again, but once you've found your faves, you've got a tendency to stick with them, right? And furthermore, if you're already obsessed with the flavors and ingredients of said favorites, it only makes sense that you'd want to emulate the combination in other dishes! With all that in mind, we decided to make homemade Pay Day bars so that we could have a dessert on hand whenever our peanut and peanut butter cravings strike…and boy, are we glad we made these!
Not only do these bars taste just like the real deal, but they're also super easy to make. All you need are six ingredients, plus a stovetop or microwave. You combine the butter and peanut butter chips together in a saucepan, then heat them until the mixture is melted and smooth, then all you have to do is pour in the sweetened condensed milk and vanilla extract, stirring the marshmallows in until they're smooth as well. Pour half of that deliciousness into a 9×13-inch baking dish, sprinkling half of the salted peanuts into the middle, then pour the remaining peanut marshmallow mixture on top, sprinkling any remaining peanuts over the smoothed out top layer. Easy breezy!
This dish comes together in a matter of minutes, and, before you know it, the bars are set and ready to be sliced and served. It's a no-bake dish, meaning you can make this at any time of year without having to turn on your oven or heat up the kitchen – which is the worst during the summertime – and means that you can satiate that candy bar craving in no time. What's not to love??
Please continue to Next Page (>) for the full list of ingredients and complete cooking instructions.