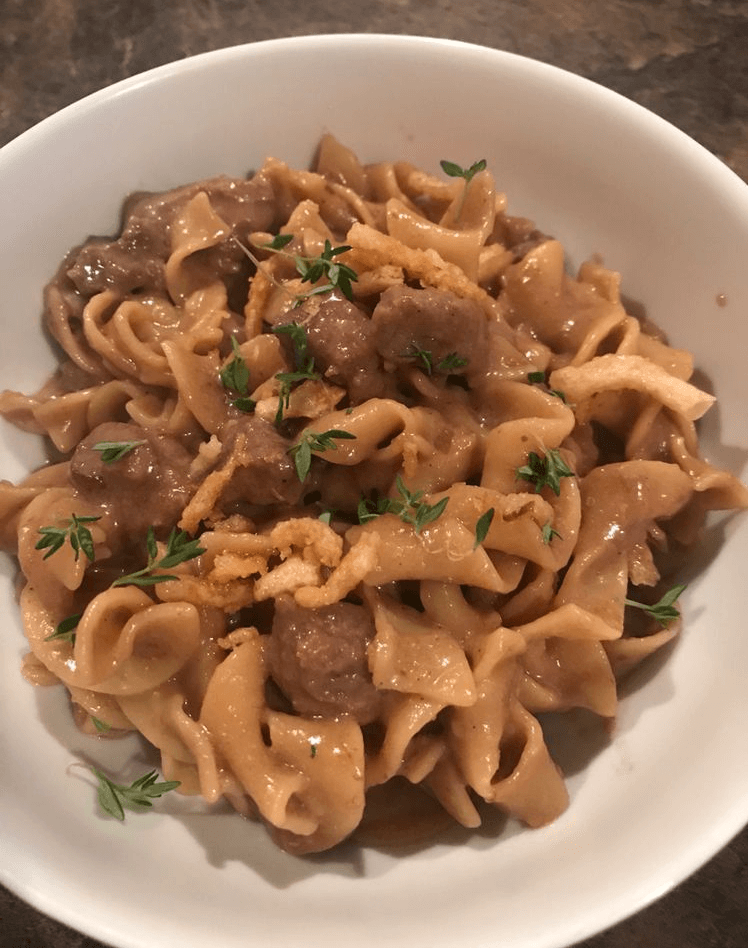 Made this Saturday night for dinner and it was a major hit. For these, I decided to add extra ingredients, which is totally optional. I added fresh mushrooms, salt, and pepper while browning the meat and onions on a skillet. I also sat the beef in a crockpot to make it tender with the delicious sauce. If you're looking to serve something so delicious to your family, I highly recommend this recipe, it's also very easy to make and prepare. So, check out the recipe below
Cubed sirloin tips baked in cream of mushroom soup, red wine, milk, mixed with beef and beef onion soup mix. Served over egg noodles. Great with dinner rolls or garlic toast.
Ingredients
Directions
Heat a large skillet over medium-high heat. Saute beef sirloin tips with onion in the hot skillet until beef is browned, about 5 minutes.
Stir cream of mushroom soup, milk, red wine, and beef with onion soup mix together in a bowl, pour into the skillet, and stir to coat beef in the soup mixture; bring to a simmer, reduce heat to low, place a cover on the skillet, and cook until the beef tips are tender, about 2 hours.
Reduce heat to lowest setting and continue cooking until the beef pulls apart easily with a fork, at least 4 hours more.
Bring a large pot of lightly salted water to a boil. Cook egg noodles in the boiling water, stirring occasionally until cooked through but firm to the bite, about 5 minutes. Drain.
Ladle beef tips mixture over egg noodles.