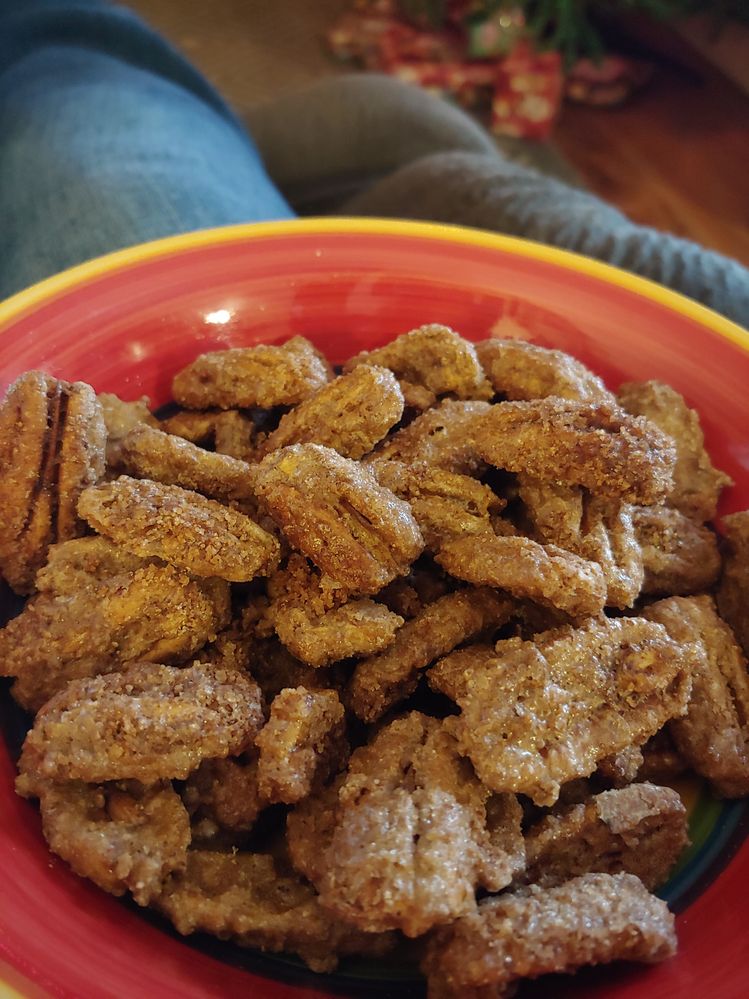 They are delicious. It's a wonderful hostess gift. I made them and put them in Christmas gift boxes. The only complaint from the recipients of these gifts was that they couldn't stay away.
I made many batches this holiday season and the recipe is a consistent winner every time. I stir the nuts every 15 minutes as directed and add an extra 15 minutes to make the nuts extra crisp. The end result is they remain fresh and crisp for a longer period of time. I highly recommend for all baking skill levels.
I'm going to make some more. I may add a little more cinnamon or use a higher quality cinnamon, but these are almost perfect.
Ingredients :
1 egg white
4 cups of pecans
1/2 cup white sugar
2 teaspoons ground cinnamon
1/2 teaspoon of salt
Directions :
Preheat oven to 325 degrees F (165 degrees C).
Beat the egg white in a large bowl with an electric mixer until frothy. Add pecans to egg white and stir until well coated.
Combine sugar, cinnamon and salt in another bowl; add to pecans and stir until coated. Spread coated pecans on baking sheet.
Bake in preheated oven until fragrant and crispy, about 25 minutes.