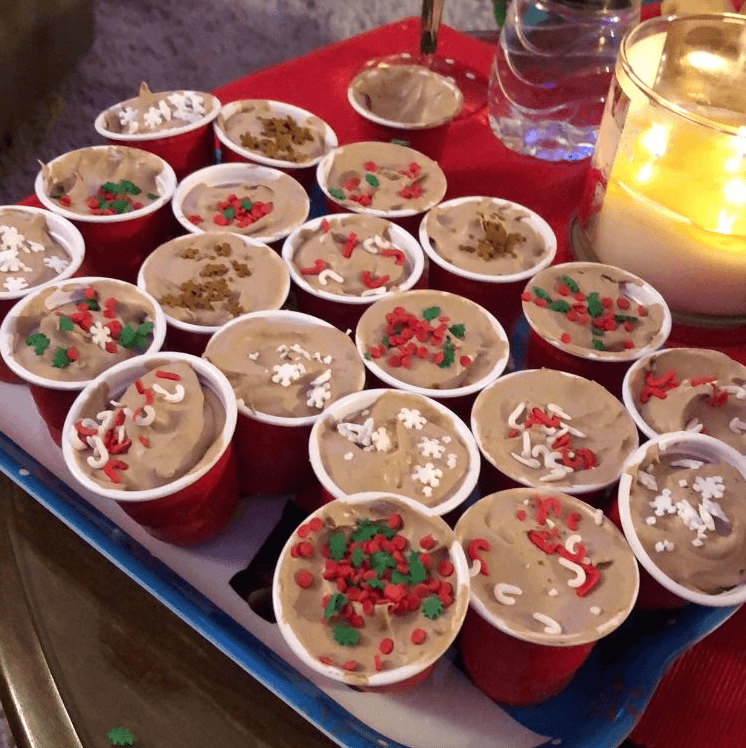 Pudding Shots are the drink/dessert combo you need for your next adult get-together! Requiring only 5 minutes of prep and 4 ingredients, you can make these with your choice of instant pudding and booze flavors.
Even though Jello Shots are the go-to classic when it comes to bringing on the fun. But did you know you can make Pudding Shots, too? Yep, boozy pudding is a thing and it's delicious!
Like with Jello shots, you can make these boozy bites with a ton of tasty variations. Made with smooth pudding and flavored alcohol or liqueur, these treats are always a huge hit!
Just remember, you'll want to keep them far away from the kiddos — they're for adults only!
Whip up Pudding Shots in about 5 minutes, refrigerate for 30, then serve in plastic shot cups or shot glasses. Top with whipped cream and decorative garnishes and they're ready to serve!
* 1/2 cup of Red Velvet Bailey's or you can use regular
* 1/4 cup of Kahlua (coffee liqueur)
* 1 small box JELLO Chocolate Instant Pudding Mix
* 3/4 cup Milk
* 8 oz container of Cool Whip
* Christmas Sprinkles for garnish
Whisk all ingredients together in a large bowl, except for the sprinkles. Add the cool whip a little at a time.
Fill shot cups with mixture. *I used a tablespoon for filling.
Store in refrigerator or freezer.
Christmas Vanilla Red Velvet Pudding Shots
* 3/4 cup of Red Velvet Bailey's
* 1 small box JELLO French Vanilla or regular Vanilla Instant Pudding Mix
* 3/4 cup of Milk
* 1 (8oz)container Cool Whip
* Christmas Sprinkles
Directions ~ Same as above recipe