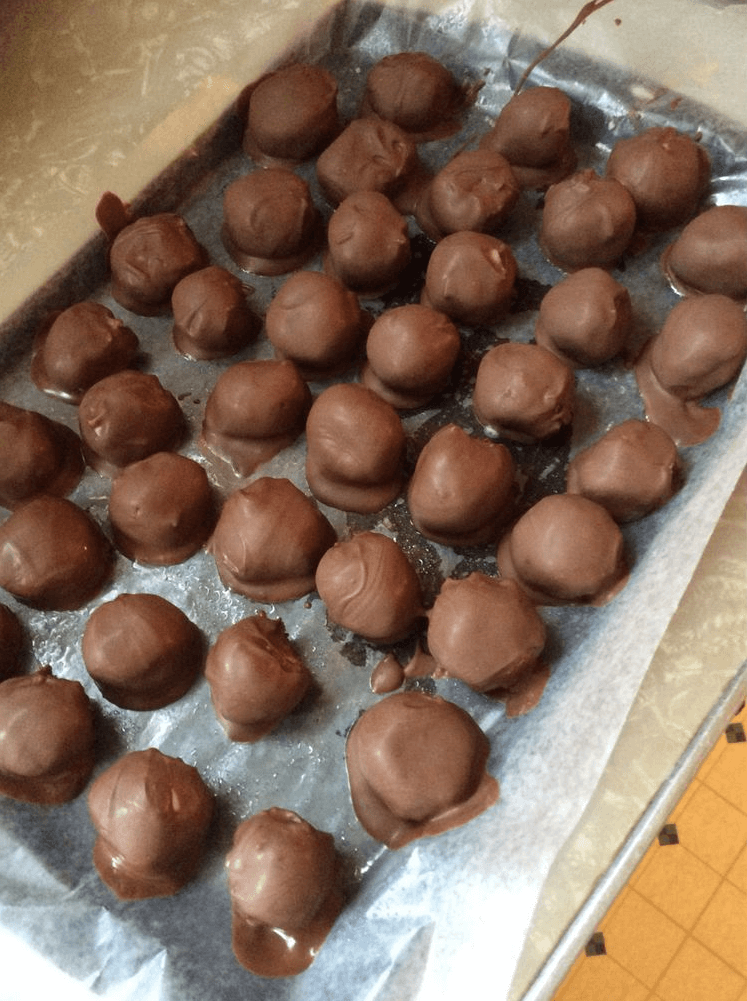 I'm going to expose everything: I have problems with chocolate with a fork. And I'm dying for dark chocolate. Especially dark chocolate with coconut.
So that means that even though I need chocolate every day, I generally avoid rolling things in chocolate with forks. But then the dark chocolate and coconut bites came along and got me in a state.
It's one of those sweet, perfect and cute foods that I like to keep in a little tupperware hidden on the back shelf of the fridge to make a perfect little snack after dinner (or breakfast). And even though my rolling skills are non-existent, I am developing what some might call a habit. A little habit filled with the glory of moist, dense, naturally sweet coconut and coated/dipped/drowned deep in dark chocolate.
Looks like I'm going to have to take my fork rolling skills a little more seriously.
It's rare that Bjork doesn't like what I do, but this was one of those rare times. I believe his exact words were, "Dark chocolate is not for me."
I was not defensive or embarrassed (me? never). I just took his half-eaten chocolate and the rest of the batch that was on the pan and put them in a small container labeled "Lindsay". I labeled it in my head. Because as much as I like to make the food he likes, sometimes a girl needs her own personal supply of dark chocolate and coconut waiting for her in that cold fridge.
Speaking of cold.
Ingredients
1-3/4 cups powdered sugar
1-3/4 cups of flaked coconut
1 cup chopped almonds
1/2 cup sweetened condensed milk
2 cups (12 ounces) semi-sweet chocolate chips
2 tablespoons of shortening
Itinerary
In a large bowl, mix the powdered sugar, coconut, almonds and milk. Form into 1-inch balls. Refrigerate until firm, about 20 minutes. In microwave, melt semi-sweet potato chips and shortening on high power for about 1 minute; stir. Dip balls in chocolate; let excess drain off. Coat or decorate with ingredients of your choice. Place on waxed paper; let stand until set.