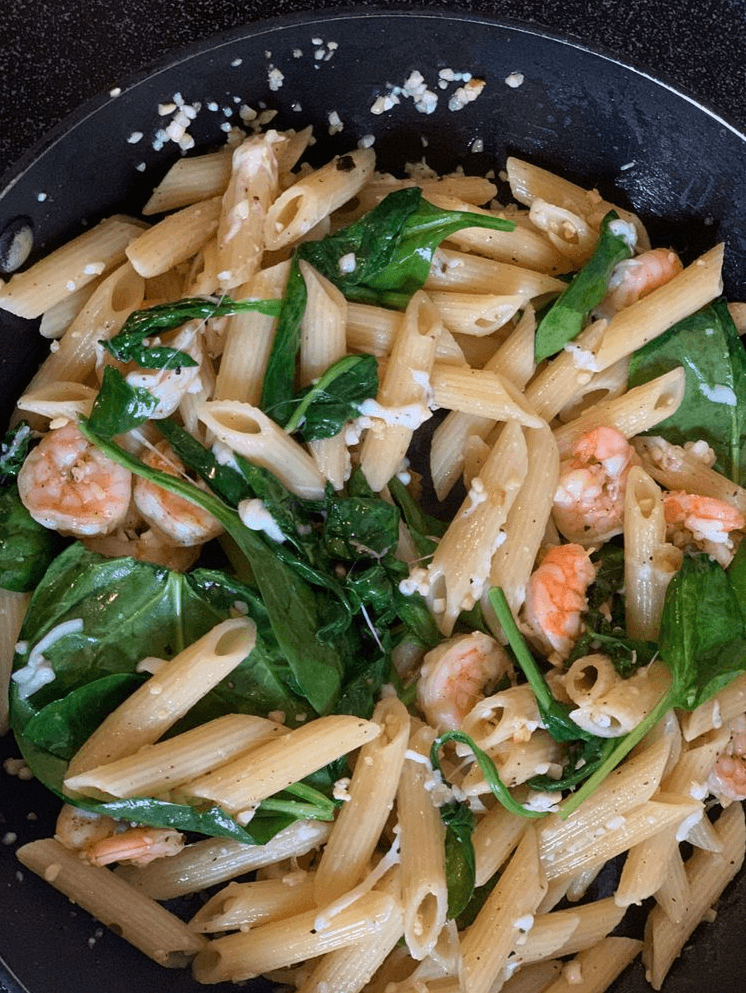 This dish is so wonderful and so easy. It is such an improvement over the traditional alfredo. However, if young people are also going to enjoy this dish, I suggest reducing the cayenne pepper to about 1/2 teaspoon, otherwise leave it alone if you like a little spice.
It really was a fantastic dish. My family, including the four children, really enjoyed it. The only thing I did differently was to use fettuccini instead of penne pasta. We will definitely make it a regular dish in our meal rotation.
It was really good! I made a few small adjustments. The family asked me not to add cayenne pepper. I had medium shells instead of penne, so I used them. The portobellos, I cut them into medium thick strips and I had a jar of roasted red peppers that I used instead of fresh. Everyone loved this dish! One thing to note, I haven't yet found an alfredo sauce that isn't salty, so don't add salt until you taste it just before you put it on the plate. Mine didn't need it because the salt in the alfredo sauce was sufficient. This recipe is to keep!
INGREDIENTS :
1 tin of Penne Pasta
1 pound of shrimp (peeled and deveined)
3 C Chopped fresh spinach, kale or arugula (do not use frozen products)
1 C Mozzarella or Swiss cheese
3 Cloves of garlic (chopped)
2 tsp. salt, pepper and garlic salt
8 C Water
Butter 2 T
1 T Oil
Itinerary :
Prepare the pasta according to the packet. In the last 5 minutes of cooking, add your shrimp to the pasta water. Cook until they are no longer pink. Drain all the water except 1 C for the next step. Keep pasta and shrimp warm.
In a skillet, add oil and butter over medium heat. When the butter has melted, add the pasta to the pan. Mix to coat. Season to taste. Cook for 2 minutes, stirring often.
Then add the spinach, cook for 1 minute until it wilts (add ⅓ cup of water here if needed to steam the spinach). Stir gently until the cheese melts. Do not overcook. Add other seasonings to taste. Garnish with dried cilantro.