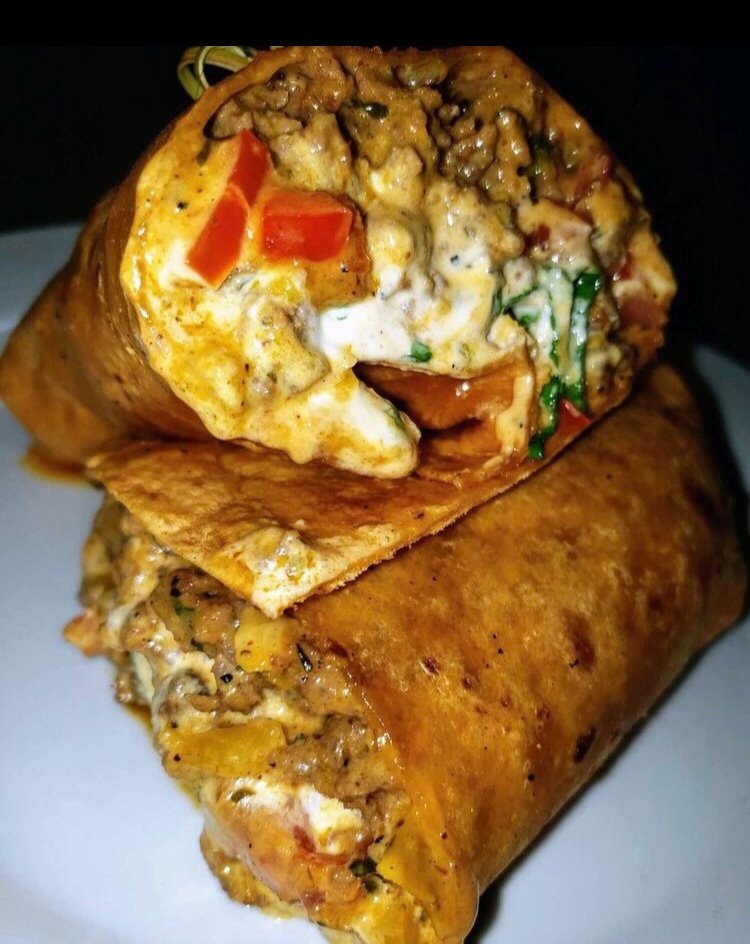 A Large tortilla filled with queso, taco beef, a tostada shell, sour-cream, fresh lettuce, tomato, cilantro, and cheese. This cheesy taco/burrito hybrid packs a ton of flavors & crunch!
Ever since I had one of these crunchwraps at Taco-Bell a few months ago, I just couldn't get enough. This hybrid of a tostada/taco/burrito is one of the best examples of a great spin on Mexican food!
This wrap is named the supreme CrunchWrap for a good reason and it sure does live up to its name. Just imagine layers of queso, taco spiced beef, a crunchy tostada shell in the middle and refreshing lettuce, tomato, cilantro and a sprinkle of lime. These Crunch Wraps are extremely delicious and worth every calorie!
For Ingredients And Complete Cooking Instructions Please Head On Over To Next Page Or Open button (>) and don't forget to SHARE with your Facebook friends
NEXT PAGE>