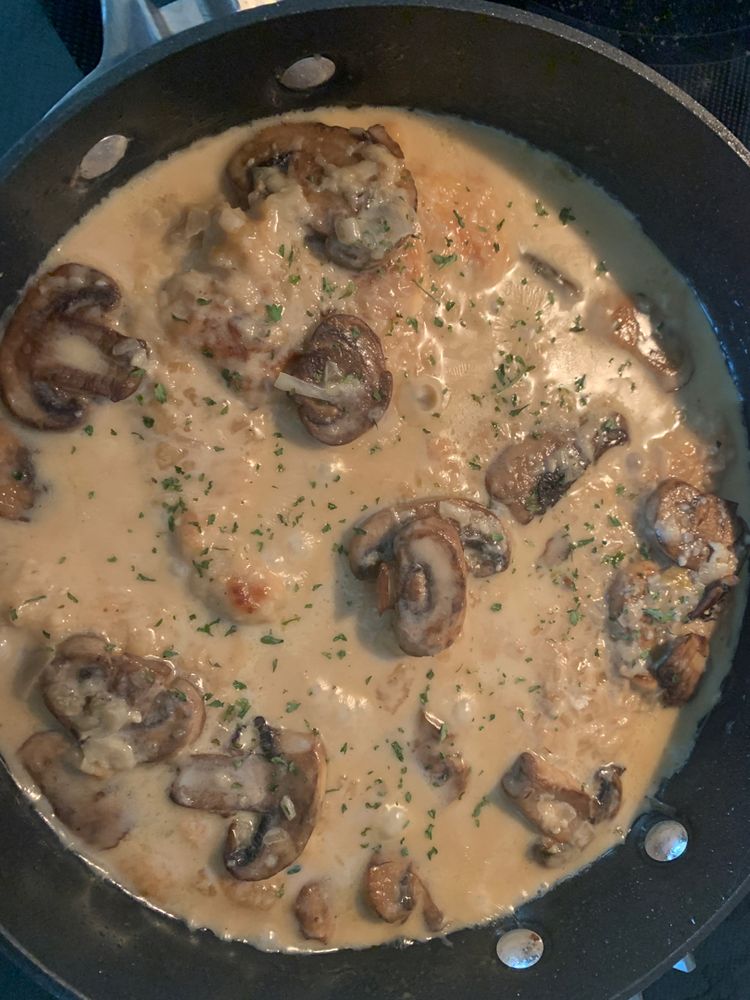 Ingredients
6 Cube steaks
½ Onion sliced
1 Can cream of mushroom soup
1 Can of water
1 C. Flour
8 oz. Sliced canned mushrooms drained
Salt and pepper to taste
Oil for frying
Instructions
Preheat the oven to 350 degrees.
Season the cube steaks with salt and pepper to taste, and flour the outside well.
Heat a cup of oil in a skillet over medium high heat.
Add the cube steaks to the heated skillet, and sear well on all sides. Remove and set aside.
Layer half of the seared steaks in the bottom of a 9×13 baking dish, and top with half of the sliced onions.
Repeat with another layer of steak and then sliced onions.
In a bowl, whisk together the soup, water and mushrooms.
Pour the mixture over the steaks in the baking dish.
Bake for 30 minutes
Enjoy!