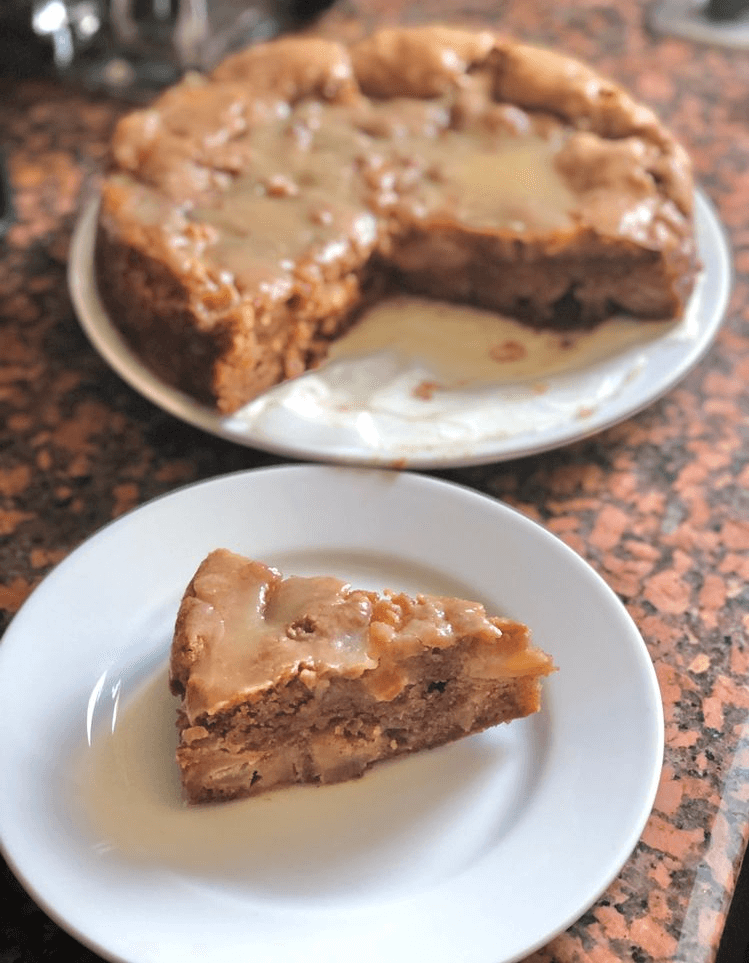 This recipe delivers a moist and flavorful cake studded with apple chunks, raisins, coconut, and walnuts.
This was so good. I didn't have a tube pan so I used a 9×13 inch pan and reduced the cooking time. My husband took the rest to work and it was gone in no time.
This is a wonderful recipe! My grandmother used to make something like this. I omit the raisins and the nuts and put a confectioner's glaze on top. Good Stuff. I was so happy to find this after searching for four years.
Ingredients :
1 cup canola oil
2 cups sugar
3 eggs
2 teaspoons vanilla
2 Granny Smith apples, peeled, cored and chopped
2 Gala apples, peeled, cored and chopped
1 cup pecans, chopped
3 cups self-rising flour
1 teaspoon cinnamon
Make the glaze:
1 cup light brown sugar
1 1/2 sticks butter
1/4 cup milk
Directions :
Mix oil, sugar and eggs on medium speed until light and lemony. Add vanilla and mix.
Sift together flour and cinnamon. Gradually beat into egg mixture.
The batter is thick.
Stir in apples and pecans. You need muscles for this thick batter.
Pour into a well-greased and floured tube pan. Bake at 350 degrees for 1 hour.
Remove from oven.
Prepare glaze by adding the brown sugar, butter and milk to a small saucepan. Stir ingredients and bring to a boil. Continue boiling for 3 minutes stirring constantly. Pour the hot glaze over the hot cake in the pan.
Let the cake completely cool in the pan before turning it onto a cake plate. The glaze soaks down into the cake. You can't even imagine how moist it is.