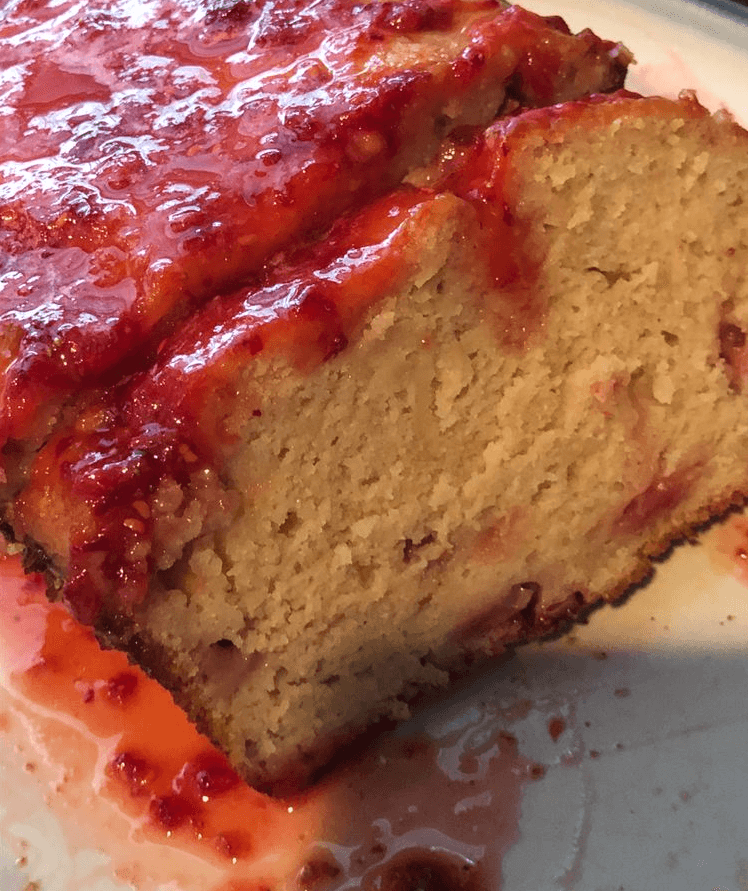 This is technically considered half pound cake because it calls for half the amount of sugar, flour and butter. But amazing still.
I had a bunch of strawberries to use up and this recipe was the perfect way to use them. I managed to fit it all into one big loaf pan and cooked it ten minutes longer. Came out perfect! Super yummy!
I made this pound cake last night and thought it was excellent. I'm not sure why some reviewers thought it was too sweet – I thought it was just the right amount of sweetness.
It was amazing! I added 1 1/2 cups of strawberries instead of just 1 cup and it worked out just right! I couldn't find my vanilla extract so I substituted maple syrup and in my opinion it made it taste even better than it would've.
This cake was easy to make and tasted so good. The only thing I didn't have in the recipe was the ground almonds. I made it in a budnt cake pan and baked it for the time recommended. Turned out great!
INGREDIENTS :
1 cup butter
1 ½ cups white sugar
2 large eggs eggs
1 teaspoon vanilla extract
1 teaspoon ground almonds
2 cups all-purpose flour
⅓ cup milk
1 cup quartered strawberries
¼ cup water
INSTRUCTIONS :
Step 1: Preheat oven to 350 degrees F (175 degrees C). Grease 2 loaf pans or 1 square baking dish.
Step 2: Beat butter and sugar with an electric mixer in a large bowl until light and fluffy. The mixture should be noticeably lighter in color. Add eggs one at a time, allowing each egg to blend into the butter mixture before adding the next. Beat in vanilla extract and ground almonds with the last egg. Pour flour alternately with milk, mixing until just incorporated. Fold in strawberries and water; mixing just enough to evenly combine. Pour the batter into prepared pans.
Step 3: Bake in the preheated oven until a toothpick inserted into the center comes out clean, about 1 hour. Run a paring knife between the cake and the edge of the pans and allow cake to cool completely before removing.