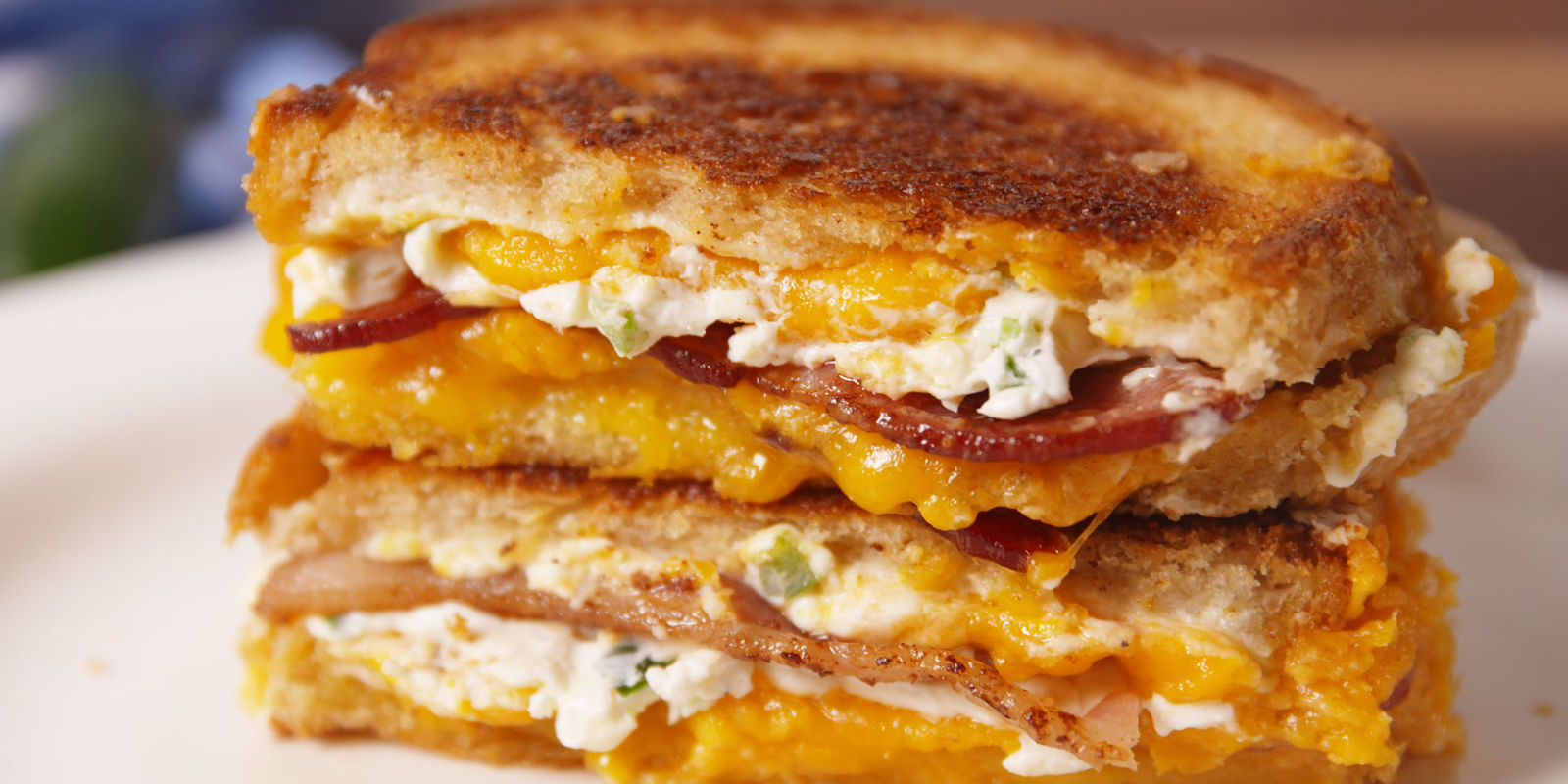 I actually woke up this morning determined to have this for breakfast (I'm pregnant, so it's ok, lol)! I had everything on hand except for the ciabatta rolls, so I just used sliced Italian bread, and that seemed to work out wonderfully. I just eye-balled everything to my taste. I have to say that this really DID taste like a jalapeno popper…SO GOOD! I can't wait to make this for my husband, I know he will LOVE it too. Thanks for sharing this fun, creative and delicious sandwich, that I will be making often~YUM! 🙂
Yum! This was delicious. I realized I didn't have sour cream so added a little mayo instead. I used Italian bread-I think this sandwich would be good on any bread of your liking. Served with a salad for a very tasty dinner. Thanks for sharing-this is a great recipe!
We really enjoyed this sandwich. I made it on sourdough bread and added a little more of the jack cheese. I don't think i cared for the sour cream in the spread, so made another sandwich the next day and used mayo instead. We both agreed that we liked that sandwich better. Play with it, we even thought it might be good with slices of chicken in it. Thanks for the recipe!
For Ingredients And Complete Cooking Instructions Please Head On Over To Next Page Or Open button (>) and don't forget to SHARE with your Facebook friends