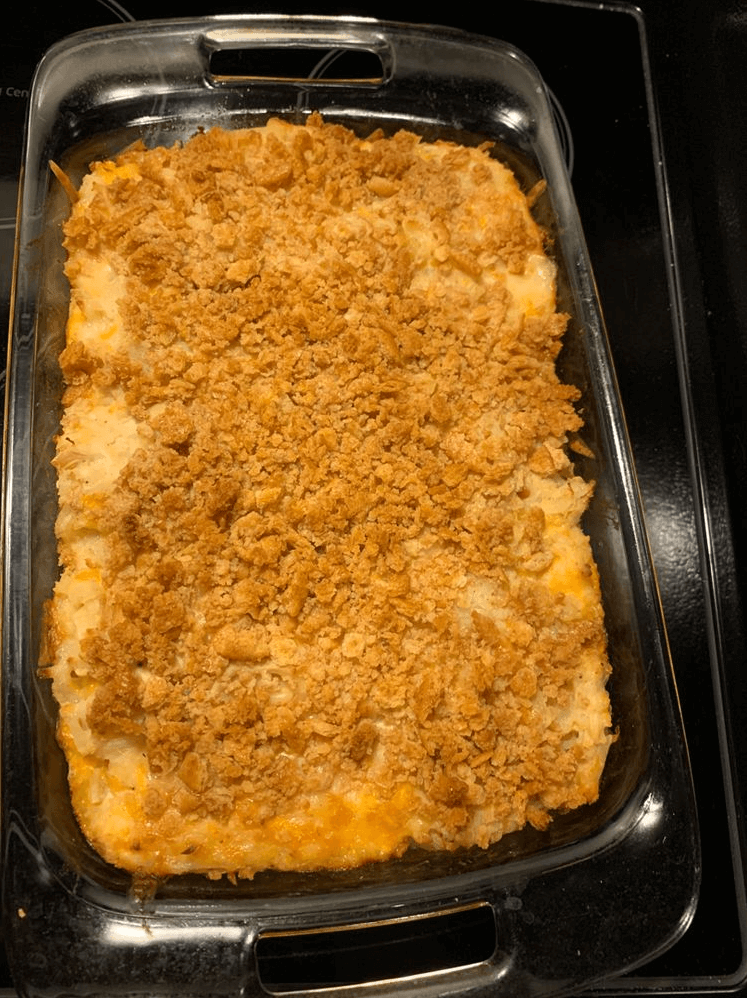 Cheesy and delicious, this hash brown casserole has a crunchy topping.
What I love about this recipe is its versatility. I browned a pound of sausage with the onion and added it to the mixture. Also since I only had half a cup of cheddar cheese, I shredded an additional cup & a half of processed cheese
Very good with a few changes. You can use 1/4 cup of butter instead of the 1/2 cup. I baked it a full hour, I covered it for 45 minutes and uncovered for 15 so that the top gets crunchy.
My family loves this recipe…I have to make it for every holiday. I however do not saute my Corn Flakes. I have noticed that it really needs no butter what so ever. Due to cheese cooking out a great deal of oil.
This is a household favorite. I prefer to use the chunkier country style hashbrowns (chunks a little bigger than a pea) because they don't get as slimy as the shredded type.
Ingredients :
2 lbs frozen hash brown potatoes, Southern Style
2 cups shredded cheddar cheese
1/2 teaspoon salt and pepper
1 cup frozen peas and carrots
1/2 cup summer sweet corn, canned
2 C sour cream or plain yogurt
1 can cream of chicken soup
1/3 cup milk
3 cups cooked, shredded roasted chicken
Bread crumbs or Corn Flake crumbs
Directions :
Heat the oven to 400 degrees. Place the potatoes in 9 by 13-inch pan. In a large bowl, mix together the remaining ingredients, except the bread crumbs. Layer the mixture over the potatoes. Sprinkle crumbs on top. Bake for 1 hour or until top is golden brown.