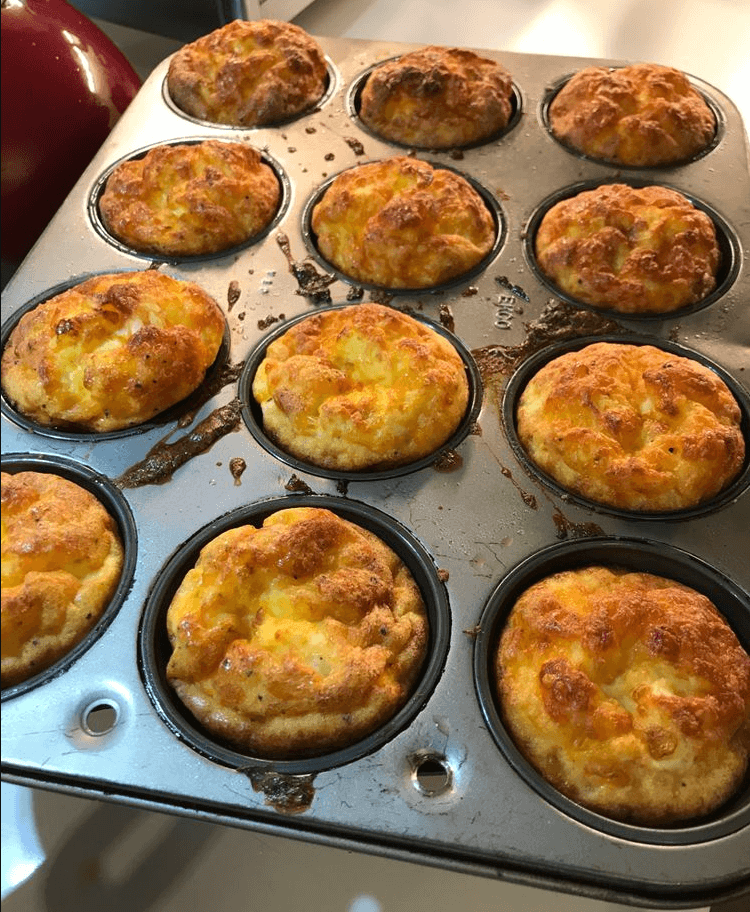 This is a quick and healthy breakfast option that you can make in advance and freeze. Simply reheat on your way out the door in the morning. These freeze well and can be reheated at anytime.
Excellent recipe and easy to make. Used sausage instead of ham and a little bit of pepper jack cheese. Had to bake longer than 20 minutes , it was closer to 30 but could be my oven. Easy breakfast on the go!
Very good! I used fresh spinach rather than frozen but otherwise followed recipe as suggested!
These are really really good, i love them right out of the oven.
Ingredients:
3 cans of grand biscuits
2 pk cream cheese
1 pk sharp shredded cheese (16 oz)
1 pk of ham lunch meat – diced or sliced (if sliced, chop ham into bite size pieces)
Directions:

Bring cream cheese to room temperature. Combine cream cheese, shredded cheese and ham. Flatten grand biscuits and place into muffin pan. fill biscuit with cream cheese mixture. Bake in oven at 375 for 15-18 min