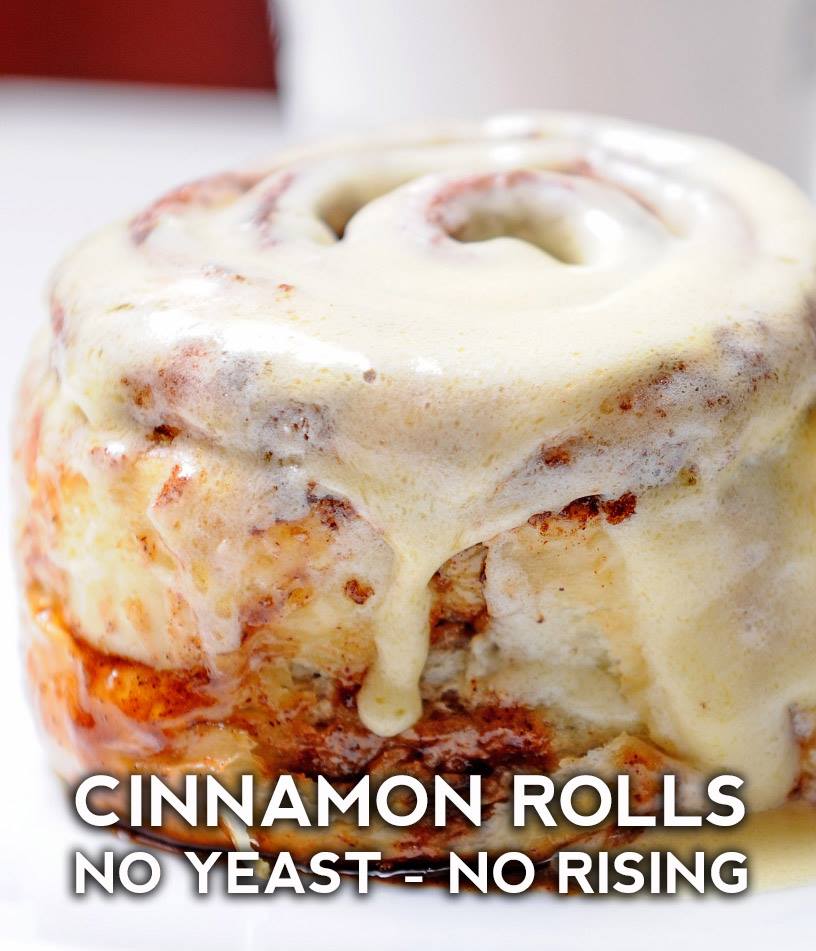 Have you ever made homemade cinnamon rolls?
They. Are. GOOD.
As in capital G, capital O, capital O, capital D, good. But they're definitely not quick. And we wouldn't call them easy. There's rising, and rolling, and more rising… and you know as well as we do that a cinnamon roll is a hard thing to wait for. That's not to say they're not worth that effort, but what if there was an easier way? What if instead of waiting hours to sink your teeth into that doughy, sticky, sweet, cinnamony roll, you only had 20 minutes of prep work ahead of you? That
Well, friends, we've answered that call.
Here is a homemade cinnamon roll that requires no yeast and no rising. It's in the oven in just 20 minutes of effort (that's less than an episode of your favorite TV show) and it's still as satisfyingly soft, sweet, and cinnamony as you could ever want a doughy roll to be. As far as we're concerned, these rolls are a dream come true.
The process is pretty simple:
You quickly mix up a craggy dough and knead it briefly in the bowl until it's smooth. There's no yeast, but there is baking soda and baking powder to give the rolls a pillowy lift and some buttermilk for extra flavor. You turn the dough out onto a floured surface, press it into shape, sprinkle the filling over the top, roll it up, slice it, pop it in the oven, and then drizzle the browned rolls with sweet icing. If you ask us, that's not a lot of work for a whole lot of deliciousness! You have to give these a try.
Please continue to Next Page (>) for the full list of ingredients and complete cooking instructions.