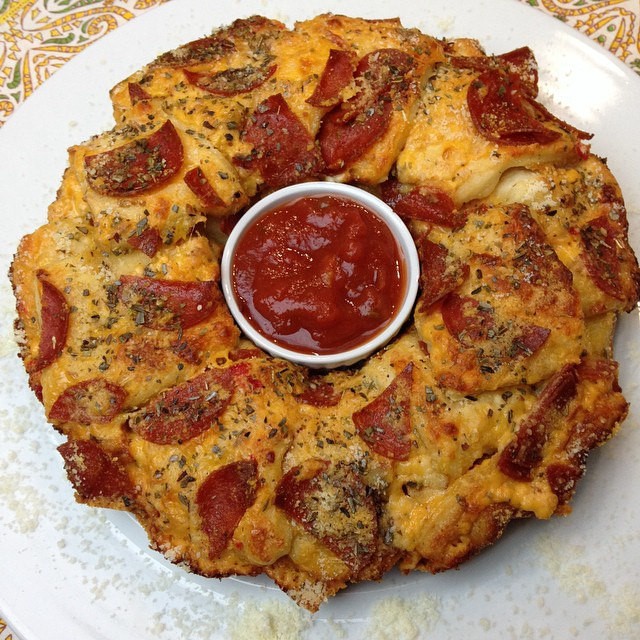 EASY-TO-PULL PIZZA BREAD
I've wanted to share this recipe for some time. I finally had the opportunity to take some pictures of this delicious bread. Because, let me tell you, it's hard to keep your fingers long enough to take a picture! It is so good and it tastes better when it is still warm. I just wanted you to understand all the sacrifices I make to get these pictures taken (hee, hee).
SOME TIPS ON HOW TO MAKE THIS PULL BREAD:
Feel free to use more cheese than the recipe calls for if you like a really fluffy pull-apart bread.
Use a good quality Italian seasoning. Some generic brands use too much oregano in their Italian seasonings, which can hurt this recipe.
Add all the pizza toppings you like: crumbled baked sausage, green peppers, onions, etc.
It is important to use a faggot pan for this recipe so that all cookies cook evenly. If you only use a regular baking pan, the inside will remain doughy while the outside will be well done.
For complete ingredients and baking instructions, please use the Next Page button or the Open (>) button below and don't forget to SHARE with your friends on Facebook.