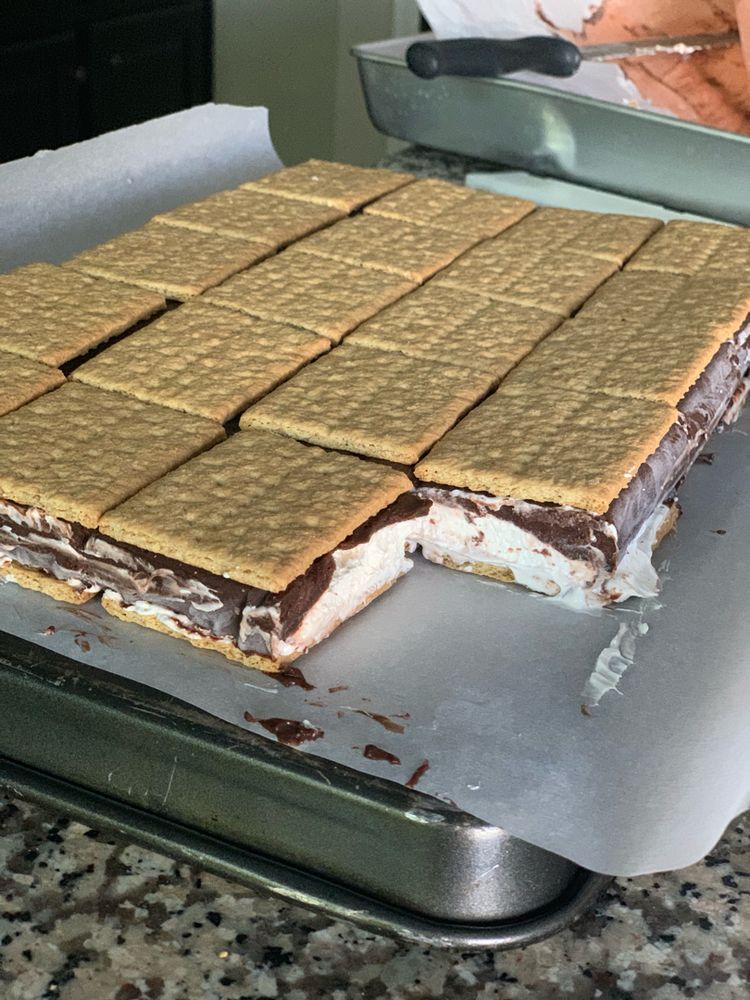 It's summer, which means it time for the blogging world (and the rest of the world?) to go crazy about s'mores again. Seriously, smores are like the pumpkin spice of July, right? Let's make s'mores everything! And it turns out I'm just as guilty as all the other bloggers. This year I've already shared s'mores cake mix cookies and s'mores crack (aka Golden Graham bars), both of which are ridiculously delicious.
And last year I shared my favorite s'mores pizza recipe, which has a graham cracker crust and is just about the best way to get the gooey goodness of s'mores without a campfire. Today I'm reaching into the archives to share this recipe for frozen s'mores, which I first published three years ago.
These frozen s'mores are the perfect treat for a hot summer day because you get all the chocolate/marshmallow/graham cracker taste in a cold refreshing format. They're easy to make and keep in the freezer so you can hand them out next time you have a bunch of kids running through the sprinkler in your backyard.
For Ingredients And Complete Cooking Instructions Please Head On Over To Next Page Or Open button (>) and don't forget to SHARE with your Facebook friends