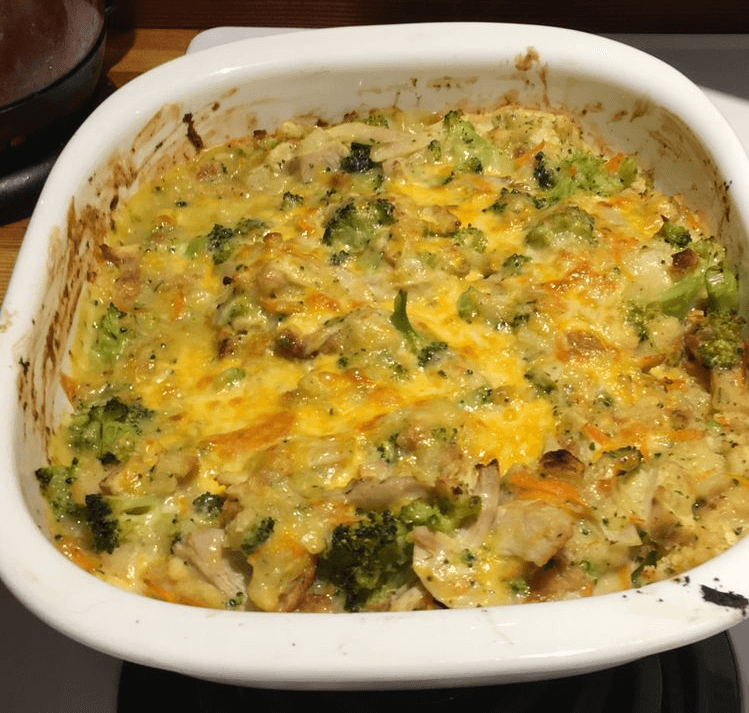 One of my family's most favorite casseroles in this Chicken and Stuffing Casserole. Why? Because it is SO flavorful, simple to make, and most of the ingredients are ones that you would have on hand already.
It is kid friendly and we always have leftovers to take for lunches the next day, or dinner the next evening! If you need to bring dinner to a friend, host a dinner party, or simply want to make a quick and easy dinner for your family one night, definitely try this!
Ingredients:
1 package Stove Top Stuffing (chicken flavor)
1-2 lbs chicken breast, cut into small pieces
1 can cream of chicken soup
1/3 cup sour cream
1 package (16 oz) frozen mixed vegetables
Salt/Pepper
4-5 garlic cloves, minced
Directions:
Spray a 9×13 pan with cooking spray, set aside.
In a bowl, combine the chicken, cream of chicken soup, sour cream, mixed vegetables, salt, pepper, and garlic. Stir until all is combined.
In a separate bowl, prepare the stuffing as directed on the package.
Pour chicken mixture into bottom of pan.
Spread prepared stuffing over entire top of mixture.
Bake in a preheated oven, 400, for about 30 minutes, or until chicken is cooked through.