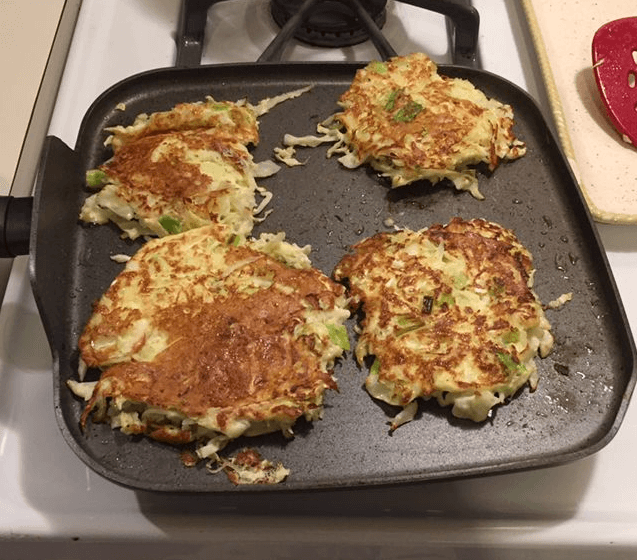 A very healthy dish of the Turkish cuisine. You will enjoy these delicious vegetarian patties. You can prepare them as a side dish for any menu. Here is the nutritious and delicious recipe of cabbage patties that you can easily prepare!
Imagine the meeting of sausage and coleslaw. How nice it sounds, doesn't it? And why not get along with sauerkraut? And of course, our recipe today is that the cabbage patties disperse in your mouth and the flavor you get at that moment!
Cabbage, one of the most nutritious vegetables, is among the indispensable flavors of European cuisines, especially in winter. This nutrient-rich food is effective against many ailments, from heart disease to inflammation. You can steam, fry or bake it.
Cabbage-based meals are ready to accompany you with unique recipes on your table.
Cabbage Patties
2 1/2 cups shredded cabbage
1/4 cup finely chopped onion
1/2 cup flour
1 teaspoon salt
1/4 teaspoon pepper
2 eggs, lightly beaten
Spoon of bacon fat
Mix all ingredients together and place in a cast iron skillet heated with oil…fry on each side for 2-3 minutes, yum!