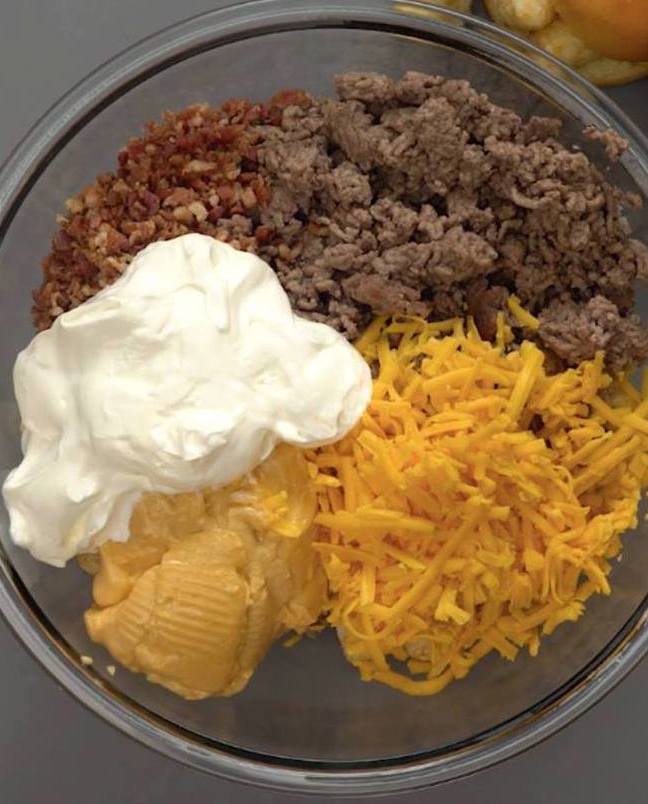 We're always down for a bacon cheeseburger but when we thought up a way to turn the dish into a delicious casserole with the addition of tater tots, we were totally hooked!
This yummy casserole may be kind of a guilty pleasure, but it makes for a great dinner that the whole family will enjoy, including you — because it's so easy! And the sky's the limit when it comes to toppings you can add after. We added pickles after baking, but you can add tomatoes, lettuce, or anything else your heart desires.
It's an incredibly easy hot dish to mix up and the ingredients are easy to keep on hand, so what are you waiting for? Get cooking!
This Bacon Cheeseburger Tater Tot Casserole Will Make the Whole Family Happy for Dinner Tonight!
Don't go through all the work of making a bacon cheeseburger and fries. You can enjoy that classic flavor by pulling together a few simple ingredients, popping your casserole dish in the oven and waiting for a big, bold homemade dinner to be ready in just 40 minutes.
Ingredients:
1 ½ pounds ground beef
1 (3-ounce) package real bacon bits
2 cups Cheddar cheese, shredded
1 (32-ounce) package frozen tater tots
1 (10.75-ounce) can condensed cheddar cheese soup
2 cups sour cream
Bread and butter pickles, for topping
Directions:
Preheat oven to 350 degrees. Prepare a 9×13 baking dish with nonstick spray.
In a large pan, brown ground beef, then drain any excess grease.
Mix browned beef, bacon, cheese, tater tots, cheese soup, and sour cream in a large mixing bowl until well-combined. Evenly spread mixture into baking dish, then bake 45-50 minutes, or until bubbly.
Serve immediately with pickles, if desired. Enjoy!