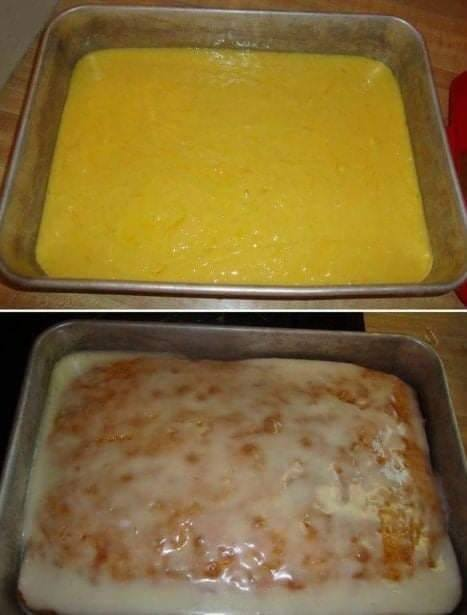 We don't eat chocolate in this house. Seems a bit strange, being that three women live in this house. However, The Farmer doesn't like chocolate. So I don't make cookies, brownies or chocolate cake to just sit on the counter and and tempt me to eat it.
Instead, we like ice cream. And fruit flavors. Cherry desserts. And citrus. I absolutely love lemon and lime. Key lime ice cream is my all-time favorite. Side note, curse to Ben and Jerry's for taking their Key Lime off the shelves last year and not bringing it back. I was going through withdrawals until I found a Key Lime Gelato that is even better! My hips aren't very thrilled but my taste buds are.
As I continued my search through Gooseberry Patch 101 Homestyle Favorites from Gooseberry Patch, I was ready to try something different. Dessert sounded fun. And I was thrilled when I found a recipe for Lemon Cake. Holy cow, this thing is incredible. I dare you to not eat more than one piece when you try it!
Even better about this cake, it's sort of homemade. It uses some boxed items and some "real" ingredients to make a cake that is quick and easy. And delicious.
You'll Need (for the cake):
1 box of yellow cake mix.
1 small box of instant lemon pudding mix.
¾ cup of oil.
¾ cup of water.
4 beaten eggs.
For Ingredients And Complete Cooking Instructions Please Head On Over To Next Page Or Open button (>) and don't forget to SHARE with your Facebook friends