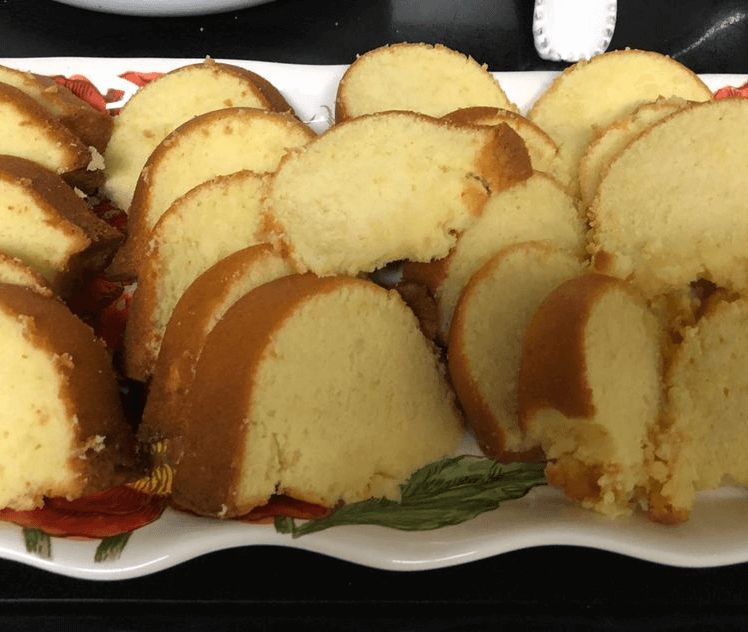 This is my favorite recipe. My grandmother and mother used to make this when I was a child. It is absolutely wonderful! You can substitute 7Up® for milk in the glaze.
I love this recipe. My aunt Syble has made 7up cake for the past 50 years or so. It has become a holiday favorite in our family. It is worth noting that this is essentially a pound cake.
Pretty good. I made this for a coworker's birthday and it stayed in the freezer at work until we were ready to sing to him. I didn't get a chance to eat it right away but I tried it later that day and it was pretty good.
I made it using recipe, added glaze from another (powdered sugar, 7-up, vanilla extract), It was mmmm mmmm good!!!
Ingredients
5 large eggs.
3 cups granulated sugar.
1 cup and half softened butter.
1 teaspoon vanilla extract.
2 teaspoons almon extract.
1 cup 7UP.
3 cups all-purpose flour.
INSTRUCTIONS:
STEP 1 : Preheat oven to 350℉ .
STEP 2 : In a large bowl , cream butter and granulated sugar until smooth.
STEP 3 : Add eggs , 1 at a time, mixing after each addition. Then add flour and 1 cup of 7UP alternately , mixing well.
STEP 4 : Pour the batter into a greased Bundt pan and bake for 60min to 80min, until the cake is firm.
ENJOY !!!!