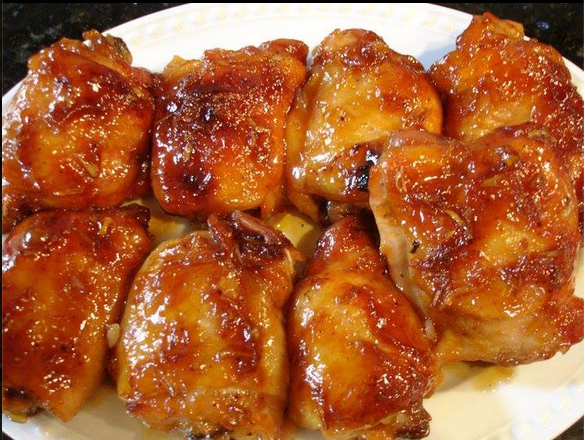 This dish is a must-try. A pretty simple, not fussy chicken dish that your whole family will enjoy. This 4-ingredients dish is perfect with any side dish. Mouthwatering, insanely delicious, and amazing addition to your weeknight menu. Give this a try and I promise you, once you taste this you'll crave it always!
Chicken is a staple at my house. My kids normally request chicken for dinner. So I always make sure that I have something new and delicious to serve. And this 4-ingredient dish is one of the newest addition to my chicken recipe collection. When I saw this online, I did not think twice. I was sure that this will be amazing and I was not wrong! The kids love it! This did not sit long, I was left with empty plates in a blink! This dish is super good and a keeper.
Ingredients
This is a 4 ingredient dish that will become one of your go-to dishes. You can make ahead first thing in the morning up to the point of baking, place in the refrigerator, then just pop in the oven for a little over an hour, add a side and a tossed green salad. Dinner is served!
8 chicken thighs – You can use a whole chicken or other parts. We love thighs the best. And we want them on the bone with the skin.
1 package dry french onion soup mix
1 (8 oz bottle) Russian dressing (I prefer Wishbone Russian dressing)
1 small jar of apricot preserves or about a cupful.
Instructions
Mix all ingredients, except chicken, in a bowl.
Place chicken pieces in a baking pan. Sprinkle with pepper. No extra salt is needed.
Pour sauce over chicken and make sure it's coated well.
Roast uncovered at 400 degrees for 1 hour to 1 hour and 15 mins until chicken is done. Baste several times during cooking. This is the way the chicken will look when done.